Spotlight on: Tom Culley, degree apprentice at BT
Anna Vall Navés
20 Nov 2019
Welcome to a new edition of our AllAboutSchoolLeavers' blog! This week, we're speaking to Tom Culley about his experience as a degree apprentice, his top tips for apprenticeship applications and his aspirations for the future.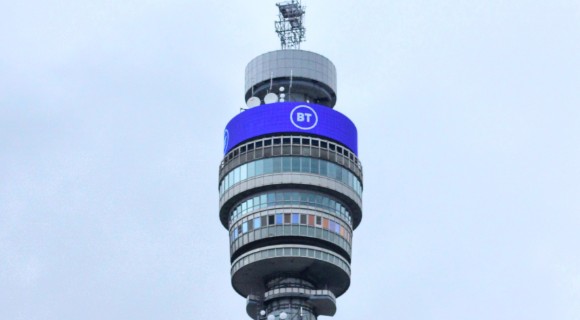 What does your apprenticeship consist of?
My apprenticeship is a Networks Degree Apprenticeship at BT, and I am working towards a Digital & Technology Solutions BSc at Ravensbourne University as part of the apprenticeship. As a degree apprentice at BT, I am working in network delivery across our core network, which serves all corners of the UK, while also working towards a Bachelor of Science.
How did you learn about this apprenticeship and about degree apprenticeships more broadly?
When I was in sixth form, I received a lot of guidance from my school on apprenticeship programmes, which I then researched on apprenticeship websites. I found many vacancies at several large companies that were offering degree apprenticeships in technology. In the end, I applied to eight apprenticeships in total, but I did also apply to university to keep my options open.
What was the application process like, and what application tips would you give aspiring apprentices?
The application process I went through for technology apprenticeships was fairly similar for most companies; it consisted of an online application form, a CV, some online tests, a video interview, and the final stage was an assessment centre.
My best advice to school leavers would really be to champion the soft skills and the extracurriculars that you have been involved with. A lot of people don't realise the skills they've got. I always take the example of sports. There are so many skills you acquire from playing football, from communication skills to teamwork. And most young people already have many of the skills needed to succeed in the workplace—it's just a matter of showing it to an employer.
It's a challenging process, but it's worth applying for as many apprenticeships as you can and to have as many options available as possible. Even if you don't get an apprenticeship on the first try, you'll still take the experience of applying with you, which will make it easier to apply later on.
You always have someone to turn to if you need a hand, but ultimately apprentices are empowered from the beginning.
How do you think a degree apprenticeship benefitted you as opposed to a university degree?
I think you get so much contact time with extremely experienced people and doing real-life work in a degree apprenticeship. One of the biggest benefits for me has been that I've been able to take what I'm learning in the classroom and bring it back into the workplace to ask colleagues how it applies in the job—and that's really helpful.
A degree apprenticeship also involves working and earning at the same time. Ultimately, by the end of the four-year apprenticeship scheme that I'm on, I'll have four years of paid work experience, I'll have a degree, and I won't have any student debt. At the end of the day, it's down to the individual what's really best for them, but if you want to kickstart your career at the age of 18, a degree apprenticeship can definitely be the way to go.
What do you enjoy most in your apprenticeship?
My favourite thing about my apprenticeship with BT is that I'm treated like every other worker at the company. We're working on equipment that carries traffic across the UK, from broadband and TV to mobile and voice, all the way through to 999 services as well—so we really have to be careful with what we're doing. And yet we don't get put on a test network; we're trusted and given the power to make real changes that impact real customers from day one. You always have someone to turn to if you need a hand, but ultimately apprentices are empowered from the beginning.
Every day I come in and I do work which has a knock-on effect on our customers. By upgrading circuits for instance, which is something we're doing right now, we might be able to provide faster speeds for our customers—who might be the neighbours down the road, or it might be a new emerging business. Little changes we make every day can have a massive impact on our customers, and being able to have that kind of impact as an apprentice is incredible.
Where do you see yourself or where do you hope to be in five to 10 years?
I think in five to 10 years I see myself still working at BT. I really love the company, and I've been treated well and looked after. I think I'd like to go down the management route at the company rather than specialise in technology. I'm quite a people person, so I'd love to manage a team someday. I'm not sure whether that's where I'll be in five years, but I'd definitely love to continue at BT!
Find out more about opportunities for school leavers at BT here. Find out more about degree apprenticeships here.
News