Guest Blog: Training & Courses
Emma Finamore
Last updated 14 Jul 2015
The first in our monthly guest blog posts from those lovely people over at Training and Courses.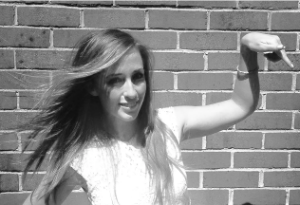 Jade O'Donoghue is the editor of course search site, Training and Courses, helping people find career-boosting courses. Personally, she's completed a bunch of different qualifications, ranging from academic to vocational, even the strange (a course in magic!) so she knows her stuff.
Over to Jade:
Working for Training and Courses, I know a lot about what prospective students are looking for and how they get their information.
Owned by the Hotcourses Group, we have over 20 websites worldwide, devoted to helping people start their learning journey – whether they're a business owner looking to train their employees in management, a 16 year-old with no clue what to do next or just someone after something fun to do at the weekend.
It's that 16 year-old I want to focus on: with advances in technology making information easier to access, the cost of higher education escalating and millions of new apprenticeships, there's plenty for that young person to think about. So when we got to read the AllAboutSchoolLeavers School and College Leaver Careers Market 2015 Annual Research Report, we were instantly hooked on the information uncovered.
For example, who knew that 43% of students would relocate for an apprenticeship? Or that it was a 50/50 split of students looking for degrees and others looking for university alternatives? Certainly not us. If you've landed here on AllAboutSchoolLeavers, chances are this is you and – just like the guys working on this site – we too want to help make all of this decision making easy for you.
While you can search here on AllAboutSchoolLeavers for apprenticeships by employer (which we think is great!), if you've got a particular college and course in mind, or want to know which ones near you support apprenticeships, you can search that way through Training and Courses.
We've also got stories from apprentices so you can read behind-the-scenes accounts, not to mention a huge list of other types of training to help you into the workplace.
But the AllAboutSchoolLeavers report has made us want to do even more. So in the coming months you'll see more guidance, more information for your parents and more ways of finding the perfect course for you.
And, we'll be showing you that apprenticeships aren't the only alternative to uni – just the other week we were chatting to a guy who teaches coding courses and whose students have gone on to garner salaries of £35,000+ on finishing! Not too shabby eh?
Between us at Training and Courses, and the team at AllAboutSchoolLeavers, we'll help you on your learning journey. This is the first in a series of blogs I'll be writing here, so keep your eyes peeled for more, and if you want to hear what AllAboutSchoolLeavers' digital content editor Georgia has to say about training, she'll be writing guest blogs for us too.
You're not alone: we're here to unravel the world of post-school education and help you towards your perfect career. This is just the beginning!
News