School Leaver Awards 2018: Spotlight on BB Training Academy
BB training academy delivers key training to individuals planning to work in the care sector, and was named the top employer for health and social care in the School Leaver Awards 2018. To find out what it's like to be trained by an award-winning provider, we spoke to Muneeba Qayum, an apprentice who is training with BB training academy.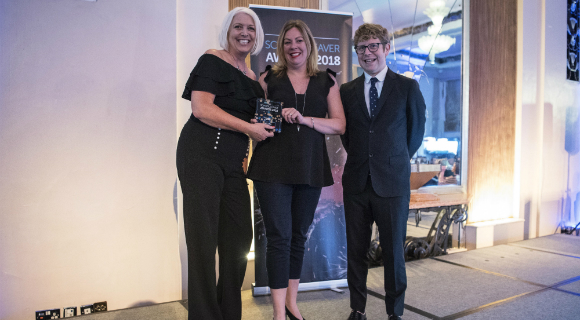 What are your thoughts on BB training academy winning?
I think it's amazing. BB training academy teaches the best practice and theory to those who want to work with vulnerable people, children and older adults, as well as those who already work with these people. The team deserves the award because of all the support they provide to people looking to start and advance their careers in health and social care.
What do you enjoy most about your current role? What's been your most memorable experience?
I enjoy all aspects of my role so it's hard to pinpoint certain things I enjoy more than others. I would say that I do really like getting to take the residents out on activities in different environments – as a result of this, I get to meet other healthcare professionals.
Another element that sticks out to me is that we are able to assist young adults with their health needs. We get to meet with their parents, hear their feedback and then that helps us to develop, maintain and improve our care practices, as well as offering personalised care.
"You have to start anew with each resident. It's challenging but really fulfilling when you get to a point where you know what your residents need."
What's been the most challenging thing about your current role?
I think one of the most challenging things about my role has been developing an understanding with residents when they can't communicate their needs themselves.
It takes time as each resident is completely individual and will communicate in different ways, so its all about making the best decisions in their interest. You have to start anew with each resident. It's challenging but really fulfilling when you get to a point where you know what your residents need.
What kind of learning environment does Busy Bees training academy offer? How has this prepared you for your role in the health/social care sector?
BB Training Academy has helped me develop the skills and the abilities I need to do my daily duties. It's helped my confidence too. The assessor, together with the apprenticeship programme, has helped me build my confidence to carry out tasks.
Where do you see your career progressing from here? What are your future plans?
I would like to progress to become a senior member of the team and then see what's next. The course has covered the main core modules to help with becoming a senior. The course is also good for helping with job interviews; there are some fundamental practices that I have learnt that will help me to progress within my care home.
Tell us something interesting about yourself?
I'm proud I've passed my maths with the support of BB Training Academy. I was worried about passing as when I did Maths at school, I found it really hard! My training officer helped instil that confidence in me and helped me to build my own self-esteem to get that pass. It's a reflection of all the support of the people that helped me develop and get to that stage.
To find out more about the opportunities at BB training academy, visit its website.
News