Plenty of Apprentice Action for National Apprenticeship Week
It's National Apprenticeship Week 2014, don't you know?! A time to celebrate the hard work apprentices are doing out in job sectors across the country (even the ones you may not expect!) and raise awareness about the equally fabulous career paths to university available to you. Here's a little taster of what's been going on…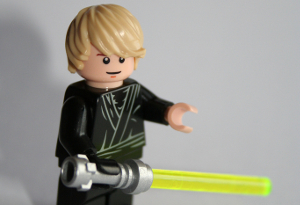 The opportunities are ever-growing…
More and more apprenticeship positions have been announced already this year, meaning it's not essential to go to university and crank up a student debt to get into your dream sector.
Fancy law, for instance?
The BBC has announced this week it will recruit three exceptional school leavers into its legal team as apprentices to begin in 2014. The apprentices will follow the CILEx employment pathway of the Advanced Apprenticeship in Legal Skills which will prepare them for careers as legal executives with the broadcasting corporation. That's some major in-house law career envy!
Technology more your thing?
Capgemini have revealed a shiny new Sponsored Degree Programme in conjunction with university. You could bag a fully funded degree in either Software Engineering or Information Systems while you gain work experience with the firm. These will be the first sponsored degrees in the UK ICT sector to be taught and delivered almost entirely in the workplace rather than attending day release at university, with two years spent on the Higher Apprenticeship leading to entry for the three-year BSc.
Over at O2 there are now 30 new apprenticeships available in Leeds, Warrington and Slough to celebrate National Apprenticeship Week. You could take on an 18-month Advanced Apprenticeship in Business Sales if you're aged between 16 and 24 or, if you have A-levels or the equivalent, a three-year Higher Apprenticeship with the company in areas such as IT, Networks or Service Excellence.
Ann Pickering, HR Director for O2, commented, "At O2, apprentices are a valued part of our business. They bring fresh new talent and expertise into our workplace and, having grown up in the digital world, possess valuable digital skills that many other simply don't."
AND there's a new society for apprentices!
Yep, societies aren't just a student thing! In honour of this fine National Apprenticeship Week, the National Union of Students (NUS) has launched the National Society of Apprentices. The aim is to support apprentices, to champion their rights, to represent apprentices' views on a national level, and celebrate the part that they play in their communities. NUS intend to give apprentices a national voice via this channel – and membership also provides a National Apprentice Discount Card (first launched in 2012), so you can get discount at many of the places your university student mates do too. Power to the apprentices!
You can find out more about all of the different apprenticeship options out for you by checking out these articles:
What is a School Leaver Programme?
What is a Sponsored Degree Programme?
Happy National Apprenticeship Week! (Might have an odd ring to it, but we rather like it!)
News