Interview with a Journalism Apprentice
Emma Finamore
17 Jun 2015
At just 21, Mollie Goodfellow has already worked at the Evening Standard and at a national newspaper, The Independent. But she didn't go to university or slave away in an internship, Mollie is paid for her work and being trained at the same time: she's a journalism apprentice.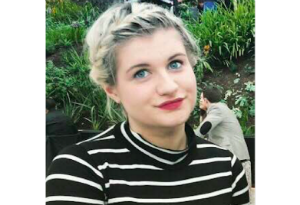 The apprenticeship, developed by the NCTJ (National Council for the Training of Journalists) involves tuition in all core aspects of newspaper journalism, as well as paid work at prestigious media outlets such as BBC Radio and The Independent.
We chatted with Mollie about her experience, and found out what it's really like to jump in at the deep end of a journalism career.
How did you get into your apprenticeship?
I left sixth form at 18 and didn't think university was for me. I was never very good at school - I have quite a short attention span, so I decided to go straight into the world of work.
At first I worked in social media and PR, but found I enjoyed the writing part of the job more than anything else. I reluctantly got a place at a university to study journalism, but then I found this apprenticeship. I applied, somehow managed to get it and ditched the university offer.
How long have you been on the apprenticeship?
I've been on the apprenticeship for about 21 months now. It's a two-year course and I finish in September. I've just finished a stint at the Independent on Sunday and will be moving on to the Independent website.
Describe your first day?
My first day was pretty nerve wracking. I was placed with the Evening Standard features desk, which was fun.
I was hoping they'd ease me in gently, but my first day I was whisked into an ideas meeting and nervously pitched a "Top Five" piece about accessories. I also spotted a trending video story on Twitter and pitched that too, which went in the paper the next day.
It was good, but quite overwhelming!
What is it like being an apprentice at a busy national paper?
At first I was really anxious about it. I felt quite intimidated, and it was quite a big deal.
I spent a lot of time worrying that I'd get something wrong and it would end up being printed for the masses, but after a few months I eased into it.
They don't treat me like an apprentice at all, I'm a full member of the team like everyone else, which is great.
My ideas are listened to, I get to write about what I want and I feel trusted in my ability.
What are your daily tasks?
Depending on what desk I've been assigned to, my daily tasks can change. They can include looking online for stories, making phone calls and following up sources.
I sometimes do interviews, so will have to research my interviewee and go out to talk to them. I read a lot of other news sources to keep completely up to date with what's going on in the world.
Tell us about the study side of the apprenticeship?
I spend one day a week at college. I'm studying for a journalism diploma and an apprenticeship diploma. I've done exams on news reporting, production, media law and public affairs. I'm also studying shorthand.
My lecturers come into the office every few months to assess me at work and touch base with my line manager.
How do you balance work and study?
I could do better! I try and incorporate my study within my work. It normally works out that what I've done at work relates to what I'd learned at college anyway. With my shorthand I try and practice it during my working day, for example if I'm interviewing or out on location.
What's the most important thing you have learnt so far on the programme?
I think the most important thing I've learnt is to do as much as you can.
While I've moved around desks, I've made sure that if I have an idea that would work for them, I'll pitch it to the desk editor.
I've also learnt that in journalism it's important to try and make yourself known to as many people as possible, so I try and write for as many places at work that I can, for example the lifestyle pages and the Voices desk.
Do you think the apprenticeship is giving you an advantage over people who went down the university route into journalism?
I definitely think so. I'll have two years of experience in a national newsroom by the time I've finished, which isn't something you can get at university.
I've learnt journalism in a real-time setting, which you can't teach I don't think.
Lastly, do you have any advice to young people wanting to get into journalism, or considering an apprenticeship?
For young people wanting to get into journalism, I'd say start writing as soon as you can!
It doesn't have to be for anywhere major - just start a blog. Pitch to websites, who are often keen to get young voices heard.
And always make sure you explore your options before firmly deciding on a course of action, such as university.
News