"The best element of the apprenticeship is the opportunity to work whilst learning": Legal apprentice Jonah Kelly on life at Kennedy's
Billy Sexton
Last updated 05 Nov 2020
Jonah Kelly is an apprentice that works in the Travel team at Kennedys, assisting colleagues with their cases and managing their own. From writing letters of advice to clients and instructing barristers to drafting witness statements and liaising with opposition solicitors, Jonah's role is interesting, varied and high-profile.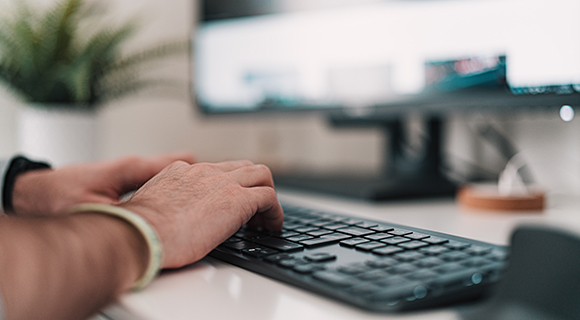 Jonah Kelly is an apprentice that works in the Travel team at Kennedys, assisting colleague with their cases and managing their own. From writing letters of advice to clients and instructing barristers, to drafting witness statements and liaising with opposition solicitors, Jonah's role is interesting, varied and high-profile. AllAboutSchoolLeavers caught up with Jonah to find out why they decided to undertake a legal apprenticeship with Kennedys, the support provided by the firm and key pieces of advice to current students considering an apprenticeship in law.
Why did you decide to undertake a legal apprenticeship?
The decision to go down the apprenticeship route was a difficult one, however as I learnt more about the alternative options available to qualify as a solicitor, I was adamant that a legal apprenticeship was the right choice for me.
I was excited by the direct route the legal apprenticeship offers to becoming a qualified solicitor as well as the chance to work in a corporate environment alongside leading industry professionals whilst simultaneously working towards obtaining a law degree.
In addition, friends and colleagues I have spoken to have often bemoaned the expense involved in the process of becoming qualified. In comparison, the legal apprenticeship is funded by Kennedys and allows me to earn whilst I learn and thereby eliminates the costs associated with a traditional degree and the LPC.
How much responsibility do you have as an apprentice? Have you become involved in live cases with clients, for example? Or do you deal mostly with internal members of staff?
From the moment I joined I have been directly involved with live cases – after only 3 months my supervisor was encouraging me to handle my own. This came as a surprise because I was not expecting to be so heavily involved at such an early stage. The same is true for my fellow apprentices who have similarly been given a lot of responsibility from the outset.
A consequence of this responsibility is the confidence and sense of respect that it instils. You are made to feel like a valued and trusted member of the team – something that is perhaps a rarity in junior roles at other companies.
Despite being handed increasing responsibility I don't feel that I have been dropped in at the deep end and left to my own devices. This is partly due to the training I receive but mainly because there are always colleagues on hand to offer their assistance.
What skills that you learnt whilst at school have translated to your Apprenticeship? In what ways?
The skills that I have developed during my education have helped with the transition into the working world. I have found that time and work management are the key factors for this role. As I have begun to take on more cases I have realised the value of organisational skills. The importance of being well ordered is made clear when you are faced with strict Court and academic deadlines. Planning my workload weeks or even months in advance is invaluable and allows me to deal with unexpected problems more easily.
Why did you choose an apprenticeship with Kennedys in particular?
When I was making my application, I contacted former and current apprentices who spoke very highly of the course and of Kennedys in particular. They mentioned how they have always found the firm to be supportive, understanding, and approachable and referenced how these core values were evident in their daily working life.
Of all the apprenticeships I applied for, Kennedys and its employees came across as the most down to earth, personable and supportive. Upon joining the firm, I soon discovered that these core values were genuinely practiced by the people I work alongside who are always willing to help and provide guidance. I have since been impressed by the recent work Kennedys has done to develop and enhance their position on diversity and inclusion. I can say that I am proud to represent a firm that is taking steps to promote these important social issues.
How did Kennedys support you during the transition from school/college during the start of your apprenticeship and make you feel welcome to the firm? And how did they support you throughout your apprenticeship, particularly during the lockdown earlier in 2020?
I have been made to feel welcome from my first day and continue to feel supported even through the trying lockdown period.
Getting involved in numerous networking and socialising events have helped to develop my relationships with my colleagues. Building these friendships and getting along well with people in the workplace promotes a positive environment that I thoroughly enjoy being a part of. The pandemic has undeniably impacted this aspect and it has been tough for everyone. However, the efforts made by those in my department to offset the isolating experience of lockdown through weekly Zoom calls and quizzes were greatly appreciated.
As well as the social support I have received at Kennedys, my supervisor is always on hand to chat about anything and has been very supportive in the academic side of the course too. Since working from home I have found our weekly catch up chats to be a useful guide in managing the cases I am working on and give me a chance to address any questions I may have.
Alongside the training and academic aspects of the apprenticeship, Kennedys have also created a Junior Lawyer Programme. The programme offers e-learning resources, external feedback sessions with barristers on our drafting and negotiation skills and has been designed to support Litigation Assistants, Legal Assistants and Solicitor Apprentices within their first year in the role.
What advice would you give to students considering an apprenticeship in law?
Firstly, I think it is important to be open-minded and be willing to step out of your comfort zone to try new things and challenge yourself. Volunteer for any opportunities that are offered and use it as a platform to meet new people, learn new skills and create a good impression of yourself.
It is also important to remember an apprenticeship is not like the traditional university experience and that there is a degree of accountability that separates the two. You are handed a lot more responsibility for your own development as you are essentially operating on two fronts at the same time – working and studying. Given that the employer is paying you a wage and covering the costs of your studies, it is expected that you perform to the best of your ability.
What is your favourite element of your apprenticeship? And also the most challenging?
I enjoy the level of responsibility I have, and the course allows you to take full control of your learning – both on the job and the academic side. That being said, the most challenging aspect of the apprenticeship is that same responsibility. It can sometimes be overwhelming when you have multiple deadlines approaching, be it Court or academic deadlines. Whilst the responsibility can be a challenge it is important to remember that you are surrounded by people who are willing to help.
One of my favourite aspects of the programme is the relationships I have developed with my colleagues and fellow apprentices, not only at Kennedys but in other firms too, this has contributed significantly to my enjoyment of the job. But the best element of the apprenticeship is the opportunity to work whilst learning. Being able to apply what you study in the online classrooms to the workplace is a rewarding experience and one that allows you to develop in a more rounded approach.
News