Why I chose my BrightStart Scheme in Audit
Emma Finamore
Last updated 03 Oct 2023
Orla Walsh took academic A-levels but she didn't use them to get into university, opting for a school leaver programme in audit instead. We found out how her new role as Associate with Deloitte is going.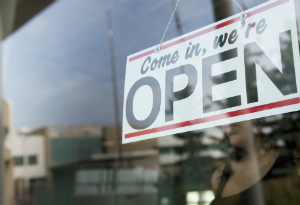 What made you choose BrightStart over an apprenticeship or university, and in this particular field?
I didn't want to be restricted to solely academic work for three years. Being actively involved with a variety of interesting businesses motivates me so much more. I like using what I have learnt in college in my every day work.
What specific features of the scheme made it appealing to you? Perhaps there was a certain practical element or theoretical module which piqued your interest for example?
The ACA qualification – what you need to become a Chartered accountant – is what drew me to the BrightStart scheme. As I wasn't going to university I thought it was still important to have some kind of qualification for my future career. This made Deloitte stand out, as not all other firms will sponsor you for such an important qualification.
What qualification are you studying for, and how long do you spend on that every week/month? How do you balance it with the demands of your job?
I'm currently studying for the ACA. In my first year, I spent six weeks at college, spread evenly throughout the year, studying for my exams. I'm in the middle of my second year at Deloitte now and I will spend two months studying for my second stage of exams.
While at college we're not assigned any jobs so we can focus purely on work. Before exams you do just have to work harder and spend a lot of time after work and at the weekend revising. It is hard work but very much worth it when you pass!
Do you feel supported by the organisation in your studies and work? How so?
As I said, when you are at college you're not expected to work on any jobs at all and can focus solely on exams. There is usually about a month in-between college and exams when you're back at work, but all the managers I've worked with have been really supportive and happy for me to leave at 5:30pm so I can go home to revise.
Do you think choosing BrightStart has boosted your employability prospects? In what ways?
I think it definitely has. By the time all my peers have finished university I will already have four or five years' work experience, and will almost have completed my professional qualification.
What is the most challenging element of BrightStart? And the most enjoyable? Has this surprised you?
For me, he most challenging part of the Brightstart scheme is the exams. There is a lot of hard work required and in topics that I've never studied before. The most enjoyable element is the great social life that Deloitte provides, and how you are really rewarded for hard work.
For example, last month, as a reward for work on a very busy job, we were taken go-karting and then out for lunch. All the people I have worked with have been really friendly and sociable, and are always more than happy to help. Deloitte often organises drinks so we can get together in a more relaxed and fun environment
Where would you like to be working a year on from completing BrightStart?
I still have three years left of my BrightStart scheme and I am really enjoying it. My current priority is passing my exams and just experiencing working life, so I haven't had much thought of life post qualification yet!
Did you know this is what you wanted to do when you applied, or has your ambition been influenced further during the course of the scheme? How is your programme helping you work towards this goal?
Having applied straight from school I wasn't sure where I'd be after one year, let alone five! So for now, I'm enjoying Deloitte and I'm sure my ambitions for the future will grow as I become more senior and take on more responsibility within the firm!
News