What was in the Queen's Speech for School Leavers?
Emma Finamore
08 Jun 2015
It might sound like something from Game of Thrones, but the Queen has given a speech outlining what the new government wants to do. We take a look at what they're planning for you guys.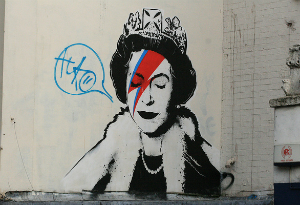 We love a bit of pomp and circumstance in good old Blighty, don't we? The Queen's Speech (the ceremony marking the opening of a new Parliament, not the film) sets out the government's policies and proposed legislative programme for the new parliamentary session. It is given in the presence of members of both Houses.
The Queen drives in state from Buckingham Palace to Westminster. The Imperial State Crown, the Sword of State and the Cap of Maintenance are transported to London by coach ahead of her. Because who wants to deliver a speech without a crown and a sword, right?
But before you start questioning the democratic credentials of all this, although the speech is delivered by the Queen its content is entirely drawn up by the government and approved by the Cabinet.
Here are the points we think you'll be most interested in:
The new Tory Government is committed to 3 million new apprenticeship starts in this parliamentary session, in a wide range of sectors. It will report annually on progress against meeting this target
The government is aiming to provide Jobcentre Plus adviser support in schools across England to supplement careers advice, and provide routes into work experience and apprenticeships
A new Youth Allowance for 18-21 year olds, with stronger work related conditions, will be put in place. After six months they will be required to go on an apprenticeship, training or community work placement
You can read a transcript of the speech in full, here.
News