Students base University choices on Online Reputation, apparently
Wannabe students no longer use "traditional" methods of selecting universities, choosing to find information online for themselves instead. Sorry careers advisors.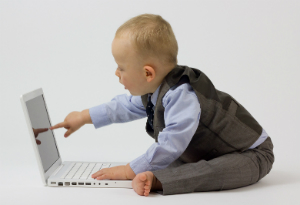 Students' university choices are increasingly driven by information they can find online, as they research their options based on content and engagement offered to them during their decision-making process.
A report published by online community forum The Student Room looked into how students decide which universities to attend. It found they actively use the internet to help form their opinions of universities, rather than getting information from traditional sources such as careers advisors, teachers and parents.
The report also found that, while students value information provided to them by universities, they want institutions to offer deeper levels of engagement.
The study highlighted that students' decision between their 'firm' and 'insurance' choice of universities are heavily driven by reputation and image, with 68% saying this was a crucial factor.
Over half of students said they mainly got information online, ahead of 41% who used direct communication with universities and 40% who said parents and teachers were their main influence.
Career services advice was seen as the least helpful of all sources surveyed.
Emma Flemming, 21, is in her final year of study, and used the internet to search for potential universities. "It was useful when the uni had an accessible site," she said. "If the site was boring then I would be turned off instantly. Harsh but true."
Emma, like those surveyed by The Student Room, didn't use the traditional careers advisor service. "I didn't find him very helpful. He didn't know me or anything about where I wanted to go or what I wanted to do," she said.
"He actually told me that I would be better off studying a different course whilst living at home in London. I did the complete opposite."
"I think the feeling was mutual across my year group – hardly anyone attended the appointments offered."
She did however use other traditional methods such as prospectuses and open days to make her choices: "You can absolutely love a uni on paper and then this dream be shattered once you visit it (Leicester)! It's nothing personal, you just get the feel when you pop along whether it is right for you."
But she disagreed with the findings regarding 'image': "In terms of online reputation, this wasn't a big selling point."
"The league tables and things like that became a point of reference later on, but it was really the employability rates that were important to me."
News