National Apprenticeship Week: Higher Accountancy Apprenticeship Application Tips Straight from the Recruiter
Ever wondered what the person reading your application form, or sitting on the other side of the interview table, really wants from you? In celebration of National Apprenticeship week we sat down with Amy Johnston, the Higher Apprenticeship Programme Manager at PwC, to bring you the essential insider view.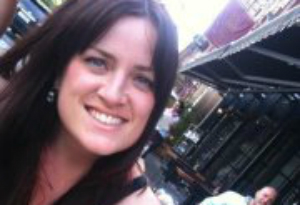 Why does your company offer Higher Apprenticeships?
We hire both apprentices and graduates as we firmly believe that we need a range of skills and backgrounds for our business to remain successful, we find that apprentices can bring a hugely varied skill-set. They are a diverse group of individuals and very talented.
Feedback from their business units is really positive and because of the quality of their work, our business has increased its recruitment targets year on year.
What factors affect your decision to hire someone as an Apprentice? Are you considering, for example, how they might fit long term into the company?
We want our apprentices to enjoy their work and be challenged as this develops them into well-rounded professionals. When we see applicants who can demonstrate how they've thrived on challenges, or can show how flexible they have been in previous situations, this can give them the edge.
Our recruitment process is competency-based, so we're looking for candidates who can talk about a personal experiences they've had and how they can translate into the workplace.
How would you describe the recipe for a perfect Higher Apprenticeship application for accountancy?
Make sure you do your research, so you can demonstrate that you understand the programme you've applied for, and understand why it's the right pathway for you.
When you apply, take your time and make sure your application is accurate and includes everything you want your employer to know – take time to proof read! From there, the recruitment process is all about showing the skills you've developed, so take advantage of the practice tools and materials employers like PwC offer to make sure you're fully prepared at each stage.
How can candidates demonstrate their passion for accountancy? Do they need to show they already have a grasp of the sector's demands?
We would expect to see that applicants have a real interest in our sector and how this relates to the wider business world. You don't need any previous knowledge or experience, but passion, enthusiasm and research are key.
Applicants must be able to show their interest and understanding in their chosen field. We'll assess this in the final interview so we can be sure they have what it takes to work in our organisation.
What three qualities do all successful accountancy candidates have in common?
This is a tough one as we have such a broad range of qualities in our Apprentices and really value the individual perspectives they bring to our business.
However, three of the more common traits we see are flexibility – for example they may find the role includes a lot of travel or has certain aspects that aren't as glamorous as others, but they need to be happy to take this on and really make the most of every opportunity – confidence, and the ability to bring innovative ideas to the work they do.
Please complete this sentence: "The ideal Higher Apprenticeship candidate for accountancy is"…
…ambitious, determined, with a strong work ethic and a passion for our sector.
News