How to choose a career: the UK's fastest growing industries
Emma Finamore
01 Nov 2015
Make sure you avoid the sinking ships of the job world with our handy guide.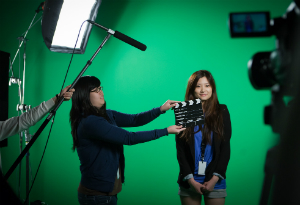 Analysis from the Office for National Statistics revealed last week that clothes manufacturing, coal-mining, ship repair and weapons/ammunition are among the fastest shrinking industries in the UK. However there was some good news: some industries are booming.
Here are the top five industries that grew over the second and third financial quarters of 2015, to help you decide a career path that looks bright.
Petroleum refining
This industry grew by over 12% 0 a massive leap in the second and third financial quarters of 2015. There are a number of routes into the big companies offered to graduates. BP offers schemes in all three of the main areas; engineering, business and commercial and science and maths. E.ON and Exxon Mobil offer the same, but smaller firms such as NOV and Palantir only offer a few graduate schemes within engineering departments.
It's also possible to get into this competitive and highly-paid industry via an apprenticeship, such as the UK Upstream Oil and Gas Industry Technician Training Scheme.
Film & TV production
This industry grew by 5.94%. Jobs in this sector could range from the technical – such as video editor, using the latest editing software – to the creative and hands-on – such as set designer, designing the sets for TV shows and films, or set carpenter, creating and assembling props onset.
With such a range of jobs there are a range of entry points. Of course university can be a great option, but there are loads of apprenticeships out there that will get you started onset right away, as well as ensuring you are paid from the word go (or should that be, "Action"?!) High-profile employers such as ITV and the BBC offer amazing schemes that you should seriously consider if this is the industry in which you want to work.
Alcoholic beverages
This industry grew by 5.18%, and jobs in the sector can range from pulling pints behind a bar to supply chain planning, to micro-brewing specialist (and increasingly fashionable) real ale.
To get into this industry you could do a Licensed Hospitality Apprenticeship, or if you fancy a more hands-on role a brewing apprenticeship at a brewery such as London's Meantime.
Property
This industry grew by 4.49%. Jobs in this sector range from account executives to quality surveyors to property managers and lettings agents.
The range of apprenticeships matches this, with schemes available in areas such as property services, facilities management and estate agency.
Broadcasting
This industry grew by 4.31%. Jobs in this sector range from script editors to technology specialists and programme acquisition.
The BBC and Channel 4 have helped develop broadcast apprenticeships in which trainees are employed as production coordinators, and ITV runs a Creative & Digital Media apprenticeship.
News