Government Announces Two Millionth Apprenticeship
Business secretary Vince Cable has announced that the government has hit its target of starting two million apprenticeships in this Parliament. That number would fill the Olympic Stadium 25 times over!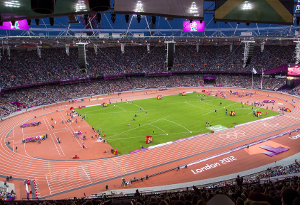 The parliamentary term of 2010-2014 has seen incremental success for apprenticeships as business secretary Vince Cable announced that so far two million apprenticeship have started within the period.

This means that the government has filled in its commitment to apprenticeships, set out in 2010.

Vince Cable commented: "This isn't just about numbers. From space engineering, to TV production, to legal services, apprenticeships are the ticket to a great job and a route employers trust to access the skills they need."

Skills Minister Nick Boles highlighted that there is still work to be done: "Two million is just the start - I want to see more employers making apprentices a key part of their strategies for growth."

The news has been welcomed by UK business representatives. Neil Carberry, CBI director for employment and skills, said: "Apprenticeships are an essential route to tackling youth unemployment and narrowing the UK's skills gap, and today's (9 December) milestone is testament to the thousands of employers who have taken on apprentices.

"As the programme grows, it is vital that we make progress on giving more young people a chance to build good careers with higher-level apprenticeships.
"To get the best results out of apprenticeships, businesses have to be in the driving seat with Government putting funds directly in the hands of firms."

Alongside the announcement, Vince Cable also revealed 22 new employer-designed apprenticeships in sectors ranging from data analysis and civil engineering to health and social care. However, some have highlighted that more needs to be done in addition to government efforts and employer efforts. Katerina Rüdiger, Head of Skills and Policy Campaigns at the CIPD, the professional body for HR and people development, said:
"Today's news that the Government has successfully fulfilled its promise of starting two million apprentices during this Parliament is very positive, and it's encouraging to see the number of employers recognising apprenticeships as a valuable route into the labour market…

""A further challenge lies in the unwarranted but enduring perception that apprenticeships are 'second-rate' to a university experience when it comes to entering the workplace; in fact, the ratio of young people applying for higher apprenticeships versus university degrees is still only one in every ninety. In their efforts to prepare young people for future careers, schools and colleges need to be actively promoting apprenticeships alongside university education as an equal and valuable route into the world of work."
News