How to attract the right School Leavers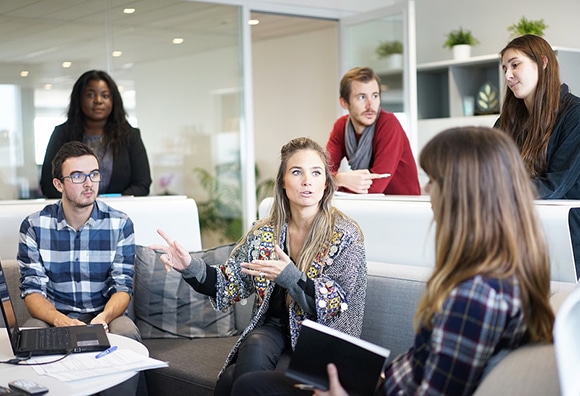 Employers running school leaver programmes obviously want to attract the best candidates.
Seeing as the top talent will have the luxury of picking and choosing programmes, as well as probably potential university places, employers should consider the following to attract them:
Salary
AllAboutSchoolLeavers research shows that salary is the most important factor when it comes to applying to a company: 71.2% of young people surveyed said it one of the top factors influencing their decision.
If an organisation wants to attract the best candidates, it might want to offer a salary that meets (or even exceeds) their expectations and those of their parents – the people that have the most influence over their decisions.
Here are the expected salaries relevant to the age groups on school leaver programmes:
- 16.1% of young people surveyed say they expect £6 per hour (£11,700 per annum)
- 13.4% of young people surveyed say they expect £7 per hour (£13,650 per annum)
- 10.6% of young people surveyed say they expect £8 per hour (£15,600 per annum)
- 76.5% of parents surveyed expect their child to be paid between £4,000 and £14,000
Location
Location is almost as important as salary to school leavers – 67% of them said it one of the top factors influencing their decision. The most you can make of the location of your school leaver programmes the more likely you are to attract the top talent.
Experience
An "opportunity to gain hands-on experience while studying" is the most appealing factor in taking the non-university route, according to AllAboutSchoolLeavers research, so employers wanting to attract the top school leavers should make the potential to gain qualifications (and the advantages of whichever specific qualification they offer) clear when engaging with them.
Career progression
Bright school leavers tend to be ambitious and driven. The "opportunity to start and progress through my career more quickly" was the second highest ranked reason for taking the non-university route in AllAboutSchoolLeavers' latest research.
Employers who demonstrate the potential for career growth will look more appealing to the best school leavers.
Insight days
Employers can give school leavers a taste of what it would be like to work for them with insight days, like these at EY. This gives employers a chance to showcase their offices, teams and the work that school leavers would do on the programme – attracting the talent away from university and onto the school leaver route.
Show graduate and school leaver opportunities
Many young people will start seriously considering their career options before they apply to university, so when engaging with school leavers (or soon-to-be school leavers) employers might find it helpful to present vocational and graduate vacancies side by side, rather than as an either / or proposition.
The brightest school leavers will have the option to take up university places as well as non-university routes, so they should be given the opportunity to consider individual benefits to be considered side-by-side.