What is virtual work experience?
Raphael Jucobin
22 Jul 2020
With the current Covid-19 pandemic limiting opportunities for on-site work experience opportunities, many companies have adapted to the circumstances and turned to virtual work experience as an alternative to traditional placements. They will allow you to be learning essential skills and get an inside look at the industry you want to work in, all from the comfort of home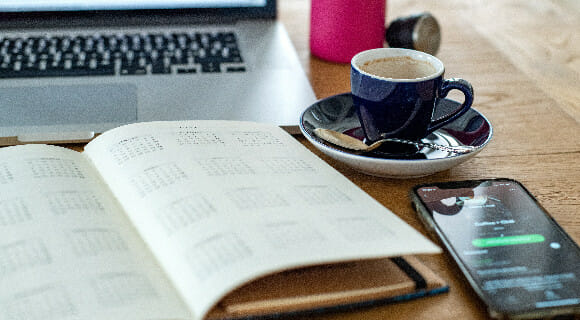 What do I need for virtual work experience?
For some schemes, the application process for a placement will be similar to other forms of work experience, as you'll expected to send in a CV in order to apply for one, which might lead to a video interview with the employer. In some cases, the experience will be delivered via an online course, so you'll just need to register before you can get started. Once you've started, you won't need too much in terms of equipment to get by.
As you'll be working from distance, you'll only be needing access to a computer and a good internet connection in order to get the most out of your virtual work experience.
What does virtual work experience involve?
As you might expect, this form of work experience will primarily consist of individual work you'll have been set, even if you'll have regular online meetings with your supervisor and colleagues.
The training aspect of the work experience might also involve video tutorials or an e-learning platform, depending on how the organisation sets up the work experience.
Why should I consider virtual work experience?
One of the main advantages of virtual work experience, and working remotely in general, is that you won't be constrained by the location of the organisation you're joining - you can work from wherever you want, for a company anywhere in the country! This undoubtedly makes them a more time and cost-efficient way of getting your work experience.
You'll also be able to develop new technical skills, with all of your work being carried out online. With a range of new technology - such as video conferencing software - entering the working environment to adapt to the new conditions, getting to grips with using them will be important. This is a valuable skill to develop, as an increasing number of positions in various sectors move to a remote format.
Taking on virtual work experience will also show to future employers that you are adaptable, and can work in a range of different working environments depends on the situation.
How does it compare to regular work experience?
As you might imagine, there will be no face-to-face contact - this means you'll be expected to get as involved as you can in team meetings and projects as possible, as well as be responsible for maintaining self-discipline on your own.
Keep in mind that virtual work experience can come under various formats, with some companies offering online courses that allow you to learn about the day-to-day life of working at the company, which can be completed in your own time and are not a form of work placement.
Nevertheless, you can rest assured that you'll still be learning about the specifics of the sector you choose to do your work experience in. Virtual work experience placements are the ideal way to get ahead in your career in these uncertain times, and with many opportunities moving to a virtual format, it seems that they are here to stay.
More articles like this