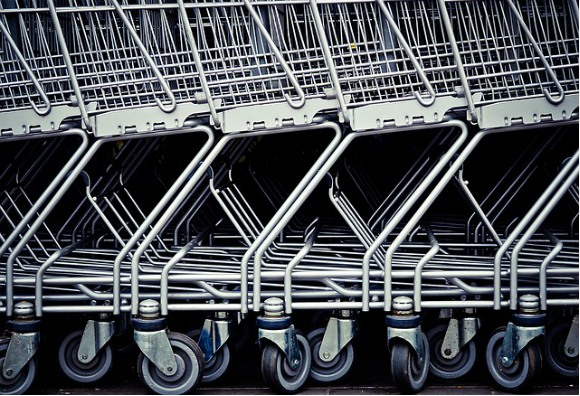 "Young jobseeker for sale. Good condition. Excellent value. Postage and packaging included"
If only applying for a school leaver programme was as simple as placing a classified ad. Instead, you have to spend hours carefully putting together a CV and cover letter or filling out an application form. No matter how much time and effort you put into cover letters, people often miss the main point of them: to sell yourself to the employer. Essentially, your cover letter is a sales pitch, a chance for you to market your suitability for the position and the company.
What do employers want?
In sales, you don't just need to sell the product, but rather explain how that product addresses the consumer's needs. Selling yourself in your cover letter isn't just a case of saying "I can do this, that and that", but rather "I can do this for you".
Imagine you're selling a pair of trainers to a customer in a shoe shop. You can harp on all you want about the swoosh marks on the side, the amazing colour and the fact that it's a limited edition trainer, but what they really want to hear is how they will make them run faster, be the envy of their friends or stand out from the crowd. In your cover letter, you don't just want to point out your competencies, but subtly convey how your competencies will benefit their company.
If anything, it's about addressing their needs. From the company literature and information about the school leaver programme, you should be able to pick out the main things that they are looking for in an ideal candidate. Focus less on the entry requirements, such as the number of UCAS points required (as you'll be able to convey that in your CV and/or application form), look at the keywords that they use in the job advert, such as "resourceful", "energetic" and "attention to detail". It's then up to you to portray these competencies in your cover letter, perhaps throwing in a few relevant qualities they haven't mentioned that you think will make you stand out from the crowd.
Keeping it short
Of course, especially if the employer has provided a long list of competencies they are looking for, you won't be able to cover all your top qualities in your cover letter. Cover letters need to be pretty short and concise, so you'll need to pick out a few of the required skills which demonstrate your major strengths. So, back to the example of the trainers, you'd need to pick out three or four points that you think make the shoes really stand out and would make the customer really want to buy them.
You don't want to tell the employer about your competencies, you want show them too. It's kind of like a product demonstration or one of those anti-aging cream adverts where they say "90% of women reported plumper, peachier skin". You need to gather your own evidence from recent experience and activities (e.g. from your studies, work experience, extracurricular activities or volunteering work) to support your claims.
Commercial awareness
Industry awareness is huge in the recruiting world, or as Mugatu in Zoolander would say, "So hot right now." It's not just a trend, companies really want to see that you have an understanding of how businesses work, that you have an interest in the area of work you are applying for and that you appreciate how the particular company and industry sector operates as a whole.
You need to demonstrate this understanding through your cover letter. If you're lacking on the industry awareness front, then regularly reading relevant industry websites, business sections of newspapers, industry-specific publications and the like should help you out. If you know anyone who runs their own business or you think has a good understanding of the basic issues facing businesses, then pick their brain for information.
Selling yourself in writing
You'll also need to sell yourself through your writing. We don't mean by using cringey sales speak, like a personal loan advert on daytime TV, "Struggling to find school leaver talent? Frustrated with the skills shortage? George Dean is the guy for you," but by ensuring your writing style is interesting and to the point. A sizeable part of selling yourself is looks. Whilst it's probably best not to attach an attractive photo of yourself to your cover letter, you probably will put them off with a sloppy, scruffy cover letter.
Grammar police...
Spelling mistakes and grammatical errors are the verbal equivalent of turning up to an interview with food stains on your suit, and a poorly laid out, badly formatted cover letter is like turning up in a purple suit, orange shirt and putrid brown tie; not a pretty sight. You don't want to make a bad impression with a mistake-riddled cover letter. Make sure it's smart, presentable, clear and error-free.
Ok, ready to sell yourself? Great! Check out our CV and Cover Letter tips for school leavers, and then start browsing through an array of school leaver programmes on our jobs board!
More articles like this