How hard is it to get a Degree Apprenticeship?
Billy Sexton
Last updated 09 Apr 2020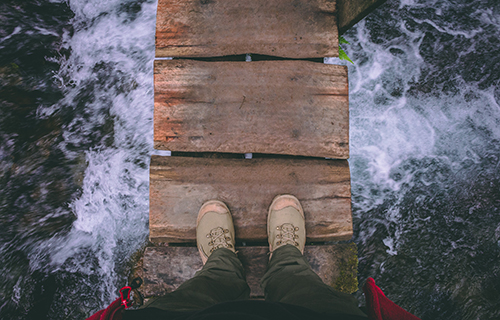 Degree Apprenticeships are the highest level of apprenticeship available, with each one being Level 6 or higher. This means that completing a Degree Apprenticeship is the equivalent of, you guessed it, completing a Bachelor's degree at university. Some Degree Apprenticeships will lead to a Level 7 qualification, which is the equivalent of a Master's degree.
If you want to combine learning on the job, getting a university degree, and being paid, it's the best option out there! However, because of how amazing they are, they aren't easy to get.
Degree Apprenticeships: what do the numbers tell us?
As you would expect, because Degree Apprenticeships lead to the highest levels of qualifications, the competition for them is high. In addition to this, the number of degree apprenticeships available is lower than the other levels of apprenticeship (Intermediate, Advanced, and Higher).
Statistics from the UK government reveal that just 5.8% of all apprenticeship starts in the 2018/19 academic year were at Level 6 or Level 7, equating to 23,000 of 395,000 apprenticeships started.
When compared with the number of students that started their first degree, which is just over 516,000, it suggests to us that competition for degree apprenticeships is really high! You're going to have to really impress the employers you are applying to if you want to start a degree apprenticeship.
What are the typical entry requirements for a Degree Apprenticeship?
Degree Apprenticeship entry requirements are going to be very similar to the entry requirements for a leading university.
Think of it from the organisations who run degree apprenticeships point of view: they are paying for your tuition fees (£9,000 a year), paying you a salary (£15,000-£20,000 a year), and would like to see you continue to work at the organisation for a number of years. Therefore, with degree apprenticeships lasting anywhere from three to six years, your employer will be paying between £72,000-£174,000 so they want to get the best students possible.
From checking out the roles available on AllAboutSchoolLeavers at the time of writing, entry requirements include the following:
Data Analyst at Lloyd's Banking Group – 104 UCAS Points
Digital Technology at EY – GCSEs or equivalent in English and Maths, and three A-levels
Digital Marketing at Unilever – 5 GCSEs at level 4 or above, including English and Maths; 3 A-levels at BCC grades.
What else will a Degree Apprenticeship employer be looking for?
Not only will you have to be a smart cookie, but degree apprenticeship employers will also be looking for certain behaviours and characteristics when they assess your application.
Every organisation is different, so it's best that you check their website and research company values before you make any applications or attend any interviews or assessment centres. However, generally speaking, employers are looking for the following:
Commitment and passion – you're going to be doing a degree apprenticeship for up to six years, so employers want to know that you're committed to this path before they spend money setting you upon it. They'll also be hoping that you're passionate about the company and sector of work. Employers want somebody in their firm who will think innovatively and be enthused about helping the business reach their goals.
Resilience – university will not be smooth sailing for the entirety of your Degree Apprenticeship. There will be times where you will be extremely busy at work and also have essay deadlines to meet. There will be times where you don't achieve the marks or grades you wanted, so employers want to know that you can take the good with the bad and still be the best you can possibly be.
Willingness to learn – you might feel on top of the world if you secure a Degree Apprenticeship, but there's always more to learn to improve upon. Employers will want to hire someone who has achieved a lot but is also will to learn lot more and continually improve and learn.
I'm ready to apply for a Degree Apprenticeship!
Not put off by the hurdles and obstacles between you and your dream Degree Apprenticeship? Excellent attitude! Head to the jobs section of AllAboutSchoolLeavers to check out the latest opportunities and check out our other advice articles about Degree Apprenticeships.
More articles like this