Excelling on a Degree Apprenticeship
Billy Sexton
Last updated 04 May 2020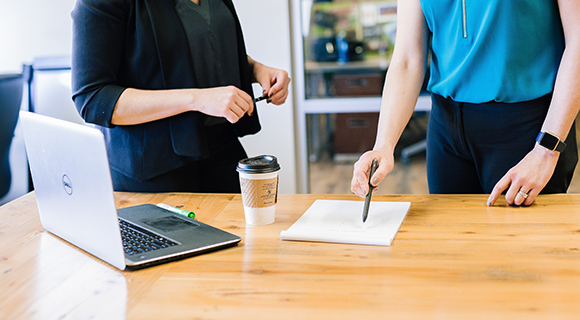 Degree Apprenticeships are the highest level of apprenticeship available in England, and they are the equivalent of getting a degree. Every apprenticeship includes 20% off-the-job learning, and quite often on a Degree Apprenticeship, this off-the-job learning will be done at a university. This means you will be getting paid and also experiencing elements of university – lectures, seminars, and maybe an odd night-out here and there.
Degree Apprenticeships are highly sought after and they're the hardest type of apprenticeship to secure. If you manage to secure one, you will need to continue to impress your employer throughout your apprenticeship, as they will be investing a lot of money in your future. Here's how to excel on a Degree Apprenticeship.
Perform at work and at university
Degree Apprenticeships are demanding. You will have to juggle working full-time with attending lectures, seminars and completing essays coursework. You will potentially have less time than your university classmates to conduct your weekly reading and write essays because you have to be at work throughout the week.
Nevertheless, you should be aiming to perform well at university and also at work. Your university will regularly report back to your employer on your progress and attendance, so you should be aiming for marks that are the equivalent of a 2.1 or a first.
At work, you should be hitting and excelling all the targets given to you at work and looking at how you can go above and beyond. An example of this is helping the recruitment team when they attend fairs and events that market the exact apprenticeship you are on to young people who are in the process of leaving school.
Maintain a good work-life balance
Of course, performing at work and at university should be balanced with a healthy social life. Both your workplace and your university will likely have sports clubs and societies that you can join, depending on your interests. Additionally, socialising with fellow apprentices and university classmates will be a good way to make friends on your apprenticeship – you're likely to have similar interests given that you are all working and studying in a similar field.
It's important to be able to unwind, especially after long or tough days at work or university, but balance is key here. In short, a good-work life balance doesn't mean rocking up to work accompanied with a lingering smell of alcohol, and it certainly doesn't mean skipping lectures because you'd rather be exploring Netflix's catalogue of box sets.
Ultimately, the key here is to be organised. Block out time in your diary or calendar to do certain tasks, such as university reading, and build a weekly routine and set yourself goals. For example, if you do university reading on Wednesday, Thursday and Friday, you're allowed to have a night out at the weekend!
Build your resilience
Being resilient in challenging times is absolutely key to excelling on a Degree Apprenticeship. As mentioned previously, you may have less time than your classmates to do reading or write an essay. You shouldn't, therefore, be disheartened if you aren't top of the class or if your essay scores aren't as high as you wanted them to be – you're juggling an apprenticeship, a university course, and a social life, remember! It's important to realise that there will be road bumps here and there, but it's how you respond to those road bumps that matter.
Apply for a Degree Apprenticeship!
Now that you know how to excel on a Degree Apprenticeship, you need to apply for one. Check out the latest opportunities here.
More articles like this