What do I do after my Degree Apprenticeship?
Raphael Jucobin
Last updated 22 Jul 2020
Degree Apprenticeships last three to six years and are a great way of getting a head start in your chosen sector while enjoying the benefits of university-level education, getting the best of both worlds. Once you graduate, you'll be thinking about how you can make the most of the qualification to progress in your career - there are several pathways you can then follow.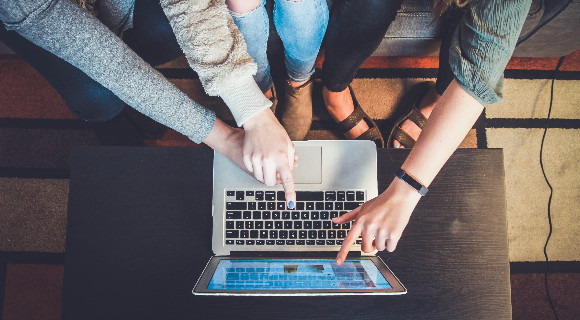 What will my Degree Apprenticeship be worth?
By the end of your Degree Apprenticeship, you will have gained a qualification that is either equivalent to a Bachelor's degree, at Level 6, or to a Master's degree at Level 7. This will leave you with a range of options to pursue afterwards, whether that be going into full-time employment or carrying on with your education.
Staying in employment
Completing a Degree Apprenticeship will undoubtedly boost your career options in the job market. Overall, 85% of apprentices remain in employment after the end of their placement. As a degree apprentice, you will have developed a tailor-made skill set for your field of interest, meaning you will stand out in the job market and be highly employable.
For instance, over the course of your Degree Apprenticeship you might have trained and graduated as a qualified Chartered Manager, gaining the full relevant honours. You might have specialised in a more practical field like nursing, meaning you'll have the hands-on experience to be able to enter the workforce straight away once you graduate.
Is it possible to stay with the company I did my apprenticeship with?
You might even stay with your current employer, which is the case in 65% of workplaces that take on apprentices according to government statistics. This can go even higher in some degree apprenticeship programmes. However, depending on the programme, moving on could provide better career opportunities as you acquire experience.
Can I move on to a Master's degree?
You might also want to pursue higher education full-time by undertaking a Master's degree. While with a regular apprenticeship you would not be able to access postgraduate courses, the Degree Apprenticeship will allow you to move on to further study, as a graduate. This makes the option ideal should you feel you want to hone in on your skills in an academic setting.
If you're interested in pursuing a Degree Apprenticeship, head over to the jobs section of our website for the latest openings!
More articles like this