What skills do degree apprenticeships develop?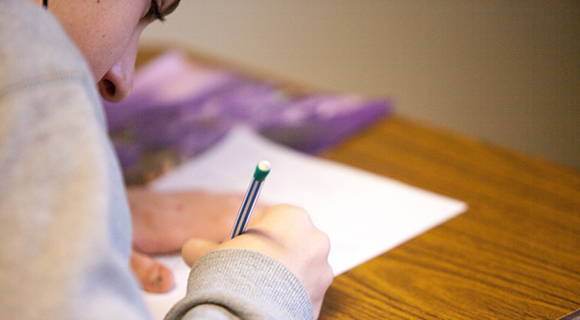 Degree Apprenticeships are the highest level of apprenticeship available and are the equivalent of a bachelor's degree.
If you do a Degree Apprenticeship you are going to develop a whole range of skills as you will be spending 20% of your time learning in a higher education environment, as well as working full-time.
Technical skills
One of the reasons you're considering a Degree Apprenticeship is perhaps because you want to dive into the world of work. Your apprenticeship will be in a specific sector and job role, and as such you will learn technical skills relating to that role throughout your apprenticeship.
One way to find out what technical skills you will learn on a specific Degree Apprenticeship is to check out Apprenticeship Standards. Put simply, Apprenticeship Standards show, in detail, what an apprentice will be doing in their day-to-day job role, and also lists the skills required of apprentices. You can find all the Apprenticeship Standards here, and filter to see just Degree Apprenticeships.
For example, one skill an architect is expected to have is the ability to "produce drawings and 3D models using relevant software including Computer-Aided Design (CAD)." Additionally, a physiotherapist should know "the biomedical, psychological, behavioural, physical and social science basis of physiotherapy practice." And finally, a solicitor will "draft documents which are legally effective and accurately reflect the client's instructions".
All three of these examples show the technical skills you will develop on a Degree Apprenticeship.
Communication skills
The off-the-job training element of your apprenticeship, which could include block release (a three-month stint) at university, will develop your communication skills.
You will be undertaking degree level work and will be expected to write essays and conduct presentations just like any other university student. This will allow you to develop your written and spoken communication skills as you will need to take large ideas and theories and summarise them for your lecturers and classmates.
Additionally, your communication skills will develop naturally in the workplace too. You will be interacting with different people from different departments regularly so you will sometimes need to present information in an email or speak in meetings.
Teamwork
Organisations use teams and processes to make their work more efficient, so working in teams is a lot more frequent in the workplace than it is in schools. You will work toward team goals, share the workload with other apprentices, tackle issues or roadblocks in collaboration with other colleagues, and be expected to report regularly to your line manager.
Organisation
A Degree Apprenticeship requires you to be organised. You could be in a situation where you have work four days a week, and university one day a week. There will be times where work is busy and university deadlines loom. You will need to be organised to make sure you don't fall behind.
Getting yourself a calendar or diary and marking out times when you will study for university and times when you take some downtime is highly recommended. Keeping a to-do list handy, either on your phone or written down, makes sure that you don't forget your highest priority tasks.
All of these skills will be developed over time, so it won't be like waking up one morning and feeling like you now have perfect communication skills. Treat your mind like a sponge and soak up everything possible, ask questions, and you'll soon realise that you have developed your skillset over time.
Now you know what skills a degree apprenticeship develops, why not apply for one via AllAboutSchoolLeavers?!
More articles like this