FE college vs. A-levels
Emma Finamore
23 Sep 2016
Here we take a look at the advantages of both further education college – otherwise known as FE college – and taking A-levels at school or sixth form college.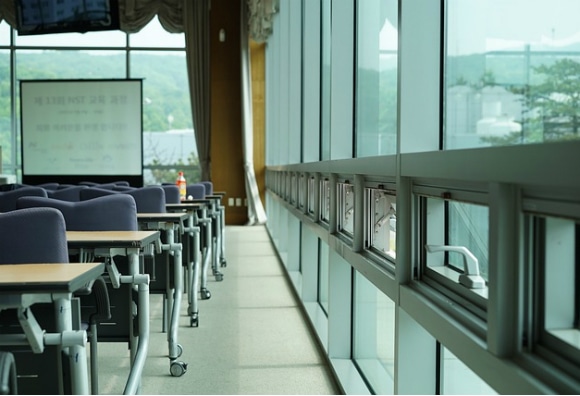 FE college is a totally different world to school or sixth form college, where you would study A-levels. At FE college you are expected to be responsible and take control of your own time-management, which can be great for those craving more independence.
The environment is also less formal: you're likely to be on first name terms with most of the staff, whatever their age, and it's unlikely there will be any dress code – definitely not a school uniform – which can be very appealing to some young people.
FE colleges also offer a much wider range of courses than the A-levels available at sixth form colleges or schools. Most FE colleges do offer A-levels, but have a huge number of other qualifications available in different subjects and at different levels.
At Level 3 – the same level as A-levels – FE college offers Advanced Apprenticeships, NVQ Level 3, BTEC Nationals, Advanced and Progression Diplomas, as well as A/AS-levels, for example. There are industries and specialisms available on the more vocational routes that are not available at A-level, in construction and the built environment, or in art and design, or health and social care, for example.
The prerequisites for A-levels are more demanding than many FE college courses. Most schools and colleges will ask for five GCSE subjects at grade C or above, including English Language, to study A-levels. In addition to these general requirements, all A-level courses have specific entry criteria. For example, to study English Literature at A-level, you might be required to hold a B grade or above at GCSE. Some people might not have the right grades to do the A-levels they're interested in, but would be able to access an FE college course in a field they're interested in.
There are of course many benefits to taking A-levels. For those who want to study academic subjects in more depth, or those who know they perform well under essay and exam assessment. Also A-levels are good for those want to keep their options open: if you want to do a particular university course, or a school leaver programme, Higher Apprenticeship or Degree Apprenticeship, you'll need the right A-level results in the right subjects.
When deciding between FE college and A-levels, look at the prerequisites for what you want to do next and work backwards, to figure out what you need to be doing now in order to get there. If you decide you want to do A-levels in a less formal environment, combine the two and take your A-levels at FE college.
More articles like this