Free university: where to study
Emma Finamore
01 Nov 2015
The best things in life are free, after all...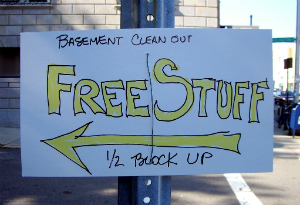 The cost of studying at UK universities has shot up in the last few years. While this shouldn't put you off if you'd like to stay here (read our article here for details on how student loans are repaid in the UK) it's worth looking at the options abroad if debt is something you're keen to avoid.
Check out these lovely places where you can study for free!
Germany
There are no undergraduate tuition fees at public universities in Germany, and this applies to both German students and international students, regardless of nationality. Just a very small university fee is charged, of around €150-250 to cover administration costs.
These low study costs, combined with Germany's strong economy and excellent higher education system, makes the prospect of undertaking study in Germany for free extremely appealing. The most popular study destinations in the country – Munich and Berlin – are ranked as two of the most affordable cities in student city guides, as well as having great night life and cultural scenes.
In a recent HSBC report on 'The Value of Education', Germany came third – behind only the USA and the UK – in terms of perceived quality of education.
France
Technically university fees do exist at public universities in France, but a very small administration charge is due: amounting to just €180 per year. Additional charges can bring this price up, particularly for more specialized programs such as medicine and engineering, but not dramatically.
Unsurprisingly, the majority of programs offering the chance to study in France for free are taught in French. However, there are a growing number of opportunities to study in English, particularly at graduate level.
Norway
In Norway, university study is available free of charge to all students, regardless of study level or nationality. However the majority of undergraduate programs are taught only in Norwegian, and international students need to demonstrate proof of proficiency in Norwegian in order to study at this level.
USA
If you've ever watched a US high-school film you'll know that even though American universities charge high fees, there is a much stronger culture of scholarships over there across the pond – and they are open to UK students.
Figures show an 8% rise in British young people travelling to America universities last year: there are now over 10,000 UK students studying in America.
Harvard and Yale are amongst the most popular but the opportunity to win sports scholarships has lured other students to universities like the University of Connecticut.
Read here about the rising numbers of UK kids taking up sports scholarships at USA universities, and here for a more general guide, including applying for scholarships. Here you'll find information about the Sutton Trust – a programme aimed at giving state school students a taste of life at American universities.
News