Pupils at boarding school Eton now have to hand over their mobile phones at night
Emma Finamore
15 Jun 2018
Apparently it will combat social media pressures and improve sleep.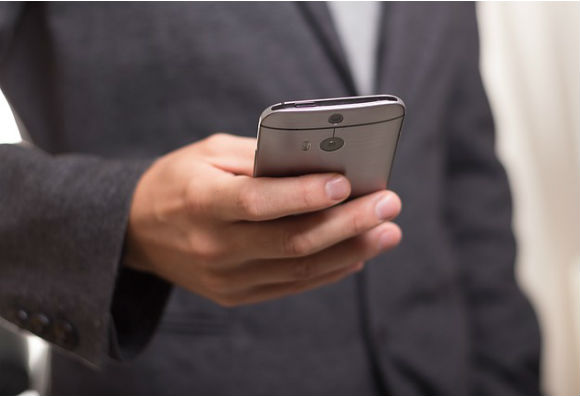 Boys in their first year at the prestigious Eton College will have to hand over their mobile phones at night due to concerns about the pressures of social media.
Simon Henderson, the headmaster at the all-boy boarding school, said in June that the policy would also reduce the amount of screen time pupils are exposed to and improve their sleep.
The college – which has been attended by 19 British prime ministers – is considering extending it to older boys.
Speaking about the challenges social media poses for young people at a conference in June, Henderson said: "Being a teenager has always been hard, but I do think it's becoming harder. Social media plays a part of in that."
He said it was vital to talk to young people about the issues, but added: "There is a place for taking their phones and things off them. Sometimes parents and schools are reluctant to do that.
"We've done that at Eton. Our Year 9 pupils have to hand their devices in at night. We thought there was going to be outrage among the boys but actually they really welcomed it."
In May, AllAboutSchoolLeavers reported on the increase in stress being experienced by the UK's young people, and how social media is a major factor in this phenomenon. Earlier this year a report was published saying that young people going into secondary school are ill-equipped to deal with the onslaught of social media taking increasingly important role in their lives, exposing them to significant emotional risk.
"Being a teenager has always been hard, but I do think it's becoming harder. Social media plays a part of in that."
While eight-to-10-year-olds tend to use social media in a creative way, often playing games with one another, the report said this changes when they enter secondary school with the use of platforms such as Instagram and Snapchat, where children begin to chase "likes" and positive comments on their posts.
The "Life in Likes" report showed that many children in Year 7 – the first year of secondary school – feel under pressure to be constantly connected and on social media, often neglecting other activities in order to keep up the online activity.
So far, Eton's policy only applies to Year 9 pupils, (the first year of the college) but after seeing the positive reaction its impact on wellbeing, the college is thinking about rolling it out to Year 10s.
Pupils hand in all electronic devices to staff at 9:30pm and pick them up the next morning at about 7:45am. Henderson said: "We expected boys to complain, but most say that they welcome it as they appreciate having the break and not feeling the social pressure to read and reply to messages instantly. They think it improves their sleep.
"Parents know it is happening and so are encouraged to call outside of those times. If there is a particular pastoral reason why a boy should have it overnight – for example homesickness – then the house master can give permission on a case by case basis."
News