BT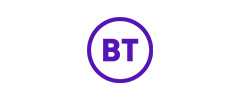 Editorials
Profile
We're looking for people who want to make a difference. People who want to pitch in. People who want to go places in their career.
Join us as an apprentice and you'll get hands-on experience in one of the world's leading tech companies. Our apprentices don't just make coffee; they learn skills and win awards. They build brilliant careers. And they do amazing things along the way.
From Day 1, you'll be playing a crucial part in keeping the country connected. Without us you wouldn't be able to use the internet or check in on your Insta. WhatsApp your friends, order a cab. Stream TV shows.
Find out why you should think about an apprenticeship at BT. The path you never considered
School leaver opportunities
BT do not currently have any School Leaver Programmes, look into the Apprenticeship schemes for more information.
Apprenticeships
As an apprentice at BT, you can do amazing things. You'll be part of a global innovations company, connecting our customers for good and create new possibilities for our customers. You'll be a hugely important part of our business bringing fresh ideas to all sorts of exciting work.
Not only are we the UK's number one private sector apprentice programme, we offer a wide range of different apprenticeships, giving you the chance to specialise in an area that excites you. From Information Technology to Cyber Security, from Engineering to Customer Service, and from Field Support to Sales. Best of all, we've got apprenticeships all over the UK, offering you the chance to find the perfect opportunity right on your doorstep.
Why choose a BT apprenticeship?
Whatever path you choose, an apprenticeship is your opportunity to kick-start a great career. You'll develop valuable skills, take on real responsibilities, gain new knowledge, achieve recognised qualifications and make a genuine impact – all while earning a salary and receiving great benefits. You will learn and grow at work every day with close support and guidance from everyone around you whether they are your manager, trainer or a colleague. We'll design a personalised development plan just for you. What's more, as part of our community, you'll enjoy the chance to make friends and have fun with apprentices at all kinds of networking and social events.
Discover more and apply at www.bt.com/apprentices
Salary & benefits
This will vary depending on the particular level or programme that you are offered. Salaries start at £16,422 per annum. You can confirm the salary if you are invited to an assessment centre and it will be clearly shown in the contract we send you if you secure an apprenticeship with us. Increases are determined by your performance against set milestones throughout the apprenticeship.
You'll be pleased to know that one of the benefits of becoming an apprentice at BT is that at the end of your apprenticeship you will graduate from your apprenticeship and continue your career with BT.
Requirements
This depends on the apprenticeship you are applying for. Please review the vacancies in your location on our website to confirm the exact requirements, however for most of our apprenticeships you will need 5 GCSEs Grade C or above as a minimum and this must include English Language and Maths.