The best student gadgets
Emma Finamore
02 Nov 2015
We're still waiting for the invention of the hoverboard; in the meantime these will have to do.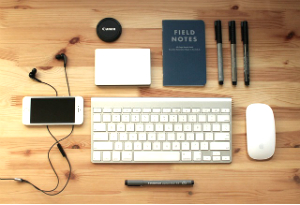 If you're just starting a new term at school, college or university, or thinking about what you want to save up for in time for starting a course next year, then look no further: here are our top picks of the gadgets that'll help you with your studies.
The best of the tablet/laptop hybrids: a full Windows computer with a 10.8-inch touchscreen and detachable that clips on magnetically to make it more like a laptop and easier to type with.
The price includes a year's subscription to the Microsoft Office 365 Personal productivity suite, and a free upgrade to the new Windows 10 operating software.
It's light enough to carry around in your bag or rucksack, without skimping on processing power, and half the price of the latest model, the Pro 4.
Designed to feel and write just like a ballpoint pen, this handy little gadget records the audio in the lecture hall with your smartphone or tablet's microphone, as you write on the special paper provided with it. If you can't read your notes later, you simply touch the pen to the paper to hear a replay of what was said. It also saves your writing onscreen using the Livescribe app.
Although not strictly for studying, this will help students enjoy cheap film nights without the need for a flat screen TV: project movies from your smartphone, just by plugging it into this nifty little gadget, turning your phone to maximum brightness and projecting the image onto a plain white wall in a darkened room.
Academic life is hectic, and increasingly depends on smartphones. Make sure you never miss a Whatsapp message or a Google Calendar alert by keeping your phone safe and fully charged up all at the same time. The OtterBox Resurgence case extends your phone's battery life twice over, and will auto-stop charging to conserve power, as well as protecting it against the inevitable bumps and scrapes along the way.
News