Why Stormzy's new mission to address inequality at elite universities is so important
Emma Finamore
03 Sep 2018
The UK rapper has embarked on an impressive new project. But why do we need work like this at our top scholarly institutions?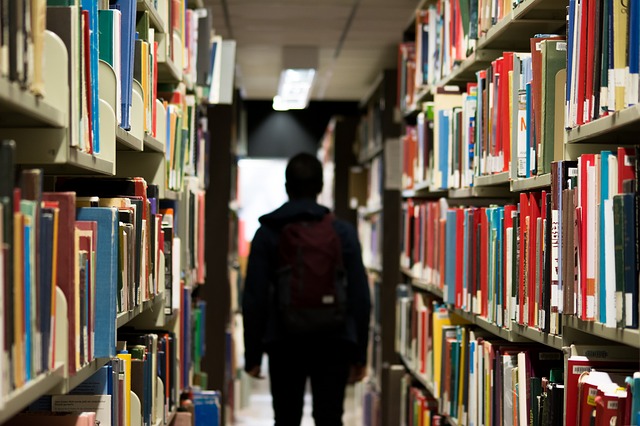 In August, award-winning rapper Stormzy announced that he would start helping to fund black British students going to Cambridge University. Despite making the news, this wasn't just a headline-grabbing PR move: the inequality at the UK's top universities is something that needs to be addressed, for the sake of underrepresented students as well as the sake of the nation as a whole.
First up, the good news. Grime artist Stormzy said he will support two scholarships that pay for students' tuition fees, as well as a maintenance grant for up to four years of an undergraduate course.
Speaking at his former school – the Harris City Academy in Croydon, south London he told told BBC Breakfast: "If you're academically brilliant don't think because you come from a certain community that studying at one of the highest education institutions in the world isn't possible."
The 25-year-old MC, whose 'Gang Signs & Prayer' won best album at this year's Ivor Novello awards, is funding two places this year and two next year, with YouTube Music also contributing funds. A panel of university staff will select the recipients.
Stormzy said that when he was at school he himself had ambitions to study at Oxbridge, but that many of his peers did not realise the option was open to them.
"I was always reminded by my teachers that I was destined, if I wanted, to go down that road and study at one of the top universities," he said. "I diverted and ended up doing music so it didn't happen for me. I thought I was quite a rare case in that I knew that was possible.
"That's not always the case. When students are young, academically brilliant and getting great grades, they should know that's an option."
The announcement came amid concerns about lack of diversity at Oxbridge universities: figures published in June showed some Cambridge colleges admitted no black students or accepted as few as one a year between 2012 and 2016.
Six of Cambridge's 29 undergraduate colleges admitted fewer than 10 British black or mixed white and black students between 2012 and 2016, a freedom of information request by the Financial Times revealed in the summer.
St Edmund's College failed to make any offers to more than 30 black applicants over the period, while Hughes Hall received 74 applications and only made between five and seven offers.
Downing College made between eight and 12 offers after receiving 95 applications over the period, although it made no offers between 2014 and 2015.
In May, the University of Oxford also acknowledged that it needed to do more to improve diversity after figures revealed over a third of its colleges admitted three or fewer black applicants over three years.
The proportion of black UK students admitted to Oxford last year was less than a meagre 2% – and more than a quarter of colleges failed to admit a single black British student in some years between 2015 and 2017, a report from the university showed.
Diversity at UK universities: the bigger picture
The BBC reported earlier this year that on average in 2016, 8% of first-year undergraduates across the UK were black. In the same year, 1.5% of the University of Cambridge's intake was black, falling to 1.2% at Oxford University, according to the Higher Education Statistics Agency. Oxford says in 2017, 1.9% of students admitted were black.
Oxford and Cambridge both admitted higher proportions of students from Asian and mixed-background minority ethnic groups, which is in line with the national trend.
According to the latest census, in 2011 about 3% of people of all ages in England, Wales and Scotland identified themselves as black. In Northern Ireland, black ethnic groups accounted for less than 0.1% of the population.
The Russell Group (a collection of 24 prestigious "research-intensive" universities, often considered to be the most elite in the country after Oxford and Cambridge) do better on average than Oxbridge at admitting black students - but that doesn't mean Oxford and Cambridge are the worst universities for diversity. Russell Group universities have on average much smaller proportions of black students than other universities: less than 4% compared with the UK average of 8%.
Within the Russell Group, there are significant variations. At Queen's University in Belfast, for example, less than 1% of students are black, while at Queen Mary University in London, 10% of students are black.
Among non-Russell Group universities there are also big variations, with the proportion of black students ranging from 0% to 38%.
Overall, black and minority ethnic students seem well represented at university (making up 8% of the UK university population, but only about 4% of 18-24-year-olds in England and Wales) but researchers at the London School of Economics say this is misleading: "Candidates from some minority groups tend to be concentrated in less prestigious institutions."
A study in 2014 showed that university applications by candidates from a range of minority backgrounds (including black African and Caribbean, Pakistani, Bangladeshi and Indian) were less likely to result in the offer of a place, even once factors such as educational attainment were controlled for.
The researchers said: "Ethnic and social class differences in offer rates could not be fully explained by differences in academic attainment or patterns of application."
There are also discrepancies when it comes to the degree subjects applied for by those from minority backgrounds: the University of Oxford reported that 41% of applications from UK-based black students from 2015 to 2017 were for medicine and law compared with 12% of applications from white students.
So arguably, a seeming tendency to apply for highly competitive courses (with a higher chance of being rejected) may also be a factor in the imbalance of diversity at universities.
"When we were asked to write down our dream universities at secondary school, I confidently wrote down Cambridge. To my disappointment and shock, I was told to be 'a bit more realistic.' It seemed that only students who have six A* grades at GCSE are advised to apply."
Diversity: regional differences
The ethnic backgrounds of students also vary greatly depending on where their universities are in the UK.
Whilst almost all students in Northern Ireland are white, less than half are in London.
London has the highest proportion of black and Asian students, making up 17% and 25% each.
The West Midlands has a high percentage of Asian students compared to the rest of the country: one in five.
The three universities with the biggest black student populations are all in London. London Metropolitan, the University of East London and the University of West London, where black students make up more than a third of all first-year undergraduates.
For all black and minority ethnic groups, the top universities are City, part of the University of London, Bradford and the London Metropolitan University.
Part of the issue: teachers
As well as acknowledging its own issues around diversity, the University of Cambridge said it needs support from schools and parents to boost diversity after the dismal results published by the Financial Times in June.
Cambridge said that it is undertaking a "significant bit of outreach", but added: "Ultimately the university isn't going to be able to bring about this change on its own. We need the support of schools and parents too."
The institution told the newspaper: "More needs to be done to prepare high-achieving black students for applications to Cambridge and Oxford, which is why we have significantly increased the funding we contribute to programmes like Target Oxbridge."
A young woman recently accepted onto a Cambridge degree, Daniella Adeluwoye wrote in the Metro in August about her experience applying from a minority background: "It has also been found that teachers disproportionately under-predict the grades of students from this demographic, preventing them the opportunity to apply to the top Russell Group universities because they do not meet their standard offers.
"The doubt projected onto these students helps to maintain barriers that we should instead be dismantling. It is a wider, systemic issue that politicians from across the ideological spectrum fail to comprehend."

In 2016, for example, only 16% of university applicants achieved the grades their teachers predicted, research showed.
Analysis of the results of 1.3 million young people over a three-year period found 75% had been given overly optimistic predictions by schools. But nearly one in 10 (9%) ended up doing better than predicted, the study, published by the University and College Union said.
Researchers at UCL's Institute of Education also analysed the top three A-level results from 1.3 million candidates who sat A-levels in 2013, 2014 and 2015 went on to higher education through UCAS. The report found the grades of able students from disadvantaged backgrounds were most likely to be under-predicted.
Almost one in four (24%) applicants from lower-income households was under-predicted in their results, the UCU said, compared with a fifth (20%) of those from wealthier homes.
Report author, Dr Gill Wyness, from UCL's Institute of Education, said students having their future grades underestimated by teachers should be of particular concern.
She said: "I find worrying evidence that, among high-achieving (ie AAB or higher) applicants, disadvantaged students are more likely to be under-predicted than their more advantaged counterparts.
"Indeed almost 3,000 disadvantaged, high-achieving students (or 1,000 per year) have their grades under-predicted."
Wyness said applicants who were under-predicted were more likely to apply to, and attend, a university for which they were over-qualified, which could, in turn, have an impact on their future careers.
Part of the solution: support networks
As well as teachers helping to predict grades better and encourage more young people from minority backgrounds to apply for Oxbridge, support networks could be another key part of addressing the imbalance at our top universities.
In her Metro piece, Daniella Adeluwoye wrote in August: "When we were asked to write down our dream universities at secondary school, I confidently wrote down Cambridge. To my disappointment and shock, I was told to be 'a bit more realistic.' It seemed that only students who have six A* grades at GCSE are advised to apply. Again, this was upsetting – I had not been tutored during my GCSEs and I felt that my results were representative of a standard, state school education.

"In year 12, I was rejected from three Oxbridge summer schools but, following Courtney Daniella's advice, I did not allow what had happened to determine my next steps. Instead, I reached out to The Cambridge University African Caribbean Society (CUACS) where I was informed they would be holding an Access Conference.
"It was there that I met the society's President Ore Ogunbiyi, who became my mentor. Her dedication, and commitment to putting aside time each week to Skype and hold mock interviews was undoubtedly helpful. That type of mentorship is something that numerous companies charge hundreds of pounds per session for, which makes it simply unavailable for students like me.
"I was not invited to the Oxbridge prep group at my school because I was not considered 'Oxbridge material' but the Cambridge BME community remained open to me, and their strength helped get me through."
There is work going on at Oxford however. Last year, alumni from a host of fields gathered for a photoshoot in London aimed at encouraging future generations of leading black students in the UK.
The idea was first mooted on the Oxford black alumni Facebook page and has since developed into a formal Oxford Black Alumni Network supported by the University. The network now has more than 200 members.
Samuel Gebreselassie, an Oxford Philosophy, Politics and Economics graduate, is one of the figures behind the initiative. He said at the event last year: "The Oxford Black Alumni Network was founded following a campaign to highlight the inspiring and varied achievements of Oxford alumni with black African and Caribbean heritage.
"This campaign aims to address the lack of visible, educated, successful black people in high-profile places by documenting the stories and achievements of a number of black alumni. It will also show that academic success translates into success in one's chosen career path.
"By increasing the visibility of role models for younger people, we hope this campaign will demonstrate that Oxford is a place where people from diverse backgrounds can belong and thrive."
Here's hoping with support networks like this – as well as work like that started by Stormzy – more young people, from all backgrounds, can go on to thrive at our best universities.
News