Why Reading is a great place to do an apprenticeship
Emma Finamore
Last updated 04 Oct 2018
Just half an hour from the centre of London, with a booming tech industry, vibrant nightlife and plenty of green space, Reading is a great place for young people to move for an apprenticeship.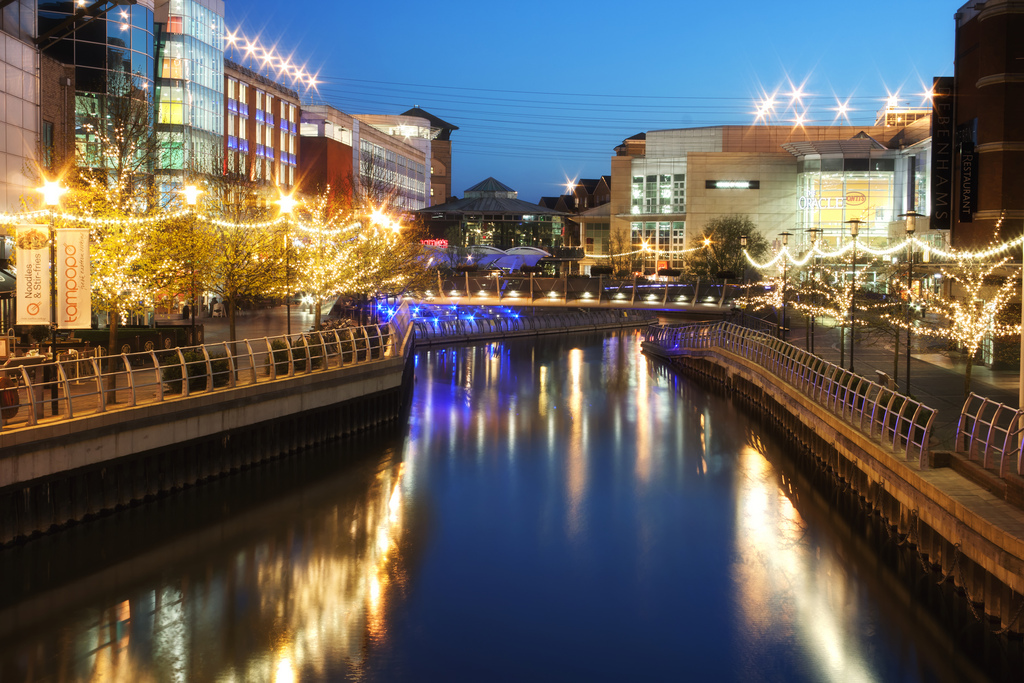 Image: by zoonyzoozoodazoo (Flickr)
The town is a veritable tech hub, but even if you don't work in that particular industry it makes Reading a good place to work and live. A 2017 report by Tech Nation revealed that it has the highest concentration of tech jobs in the country, followed by Bristol and Bath, perhaps owing to the density of tech-related businesses located in the Thames Valley Park area. Microsoft, Oracle and DigiCom 360 have made their homes here alongside smaller tech firms and related businesses.
For those not working in that direct industry, the tech boom here is an advantage as it boosts the local economy as well as job creation across various sectors. According to a report, Reading is the seventh best place in the country to find work, with an average of 0.15 people applying for every available job, meaning that there's plenty of opportunities to find work across all sectors.
But it's not all work: this town is all about the play too. Alex Palmer, 26 – who's completing a Higher Apprenticeship in accountancy at Moore Stephens in Reading – describes it as a "growing, lively and vibrant" place to live. "Going to the gym then go out for dinner, or even a pub quiz, is my favourite thing to do after work as an apprentice in Reading," he says. "Then at the weekend it's seeing friends in town and watching the football."
For Alex, the best things about the town are the great shops, bars and nightlife – "There are so many restaurants to choose from!" – it's easy access to London and vast number of gyms on offer, as well as boasting a big professional network with plenty of events available.
Relocating to Reading is easy too, and the town's easily-navigated size make it great for a young person living away from home for the first time. "Relocating was a pretty smooth process, there's lots of rental accommodation available. I used SpareRoom to find a house share with other working professionals and there are lots of rooms to choose from," says Alex. "You can generally walk everywhere around town too but there are also great bus links so you're never too far from anything. Getting around is very easy."
Kate Wells, 19, another accountancy Higher Apprentice at Moore Stephens, agrees: "It's really easy to get around the town." She describes Reading as "lively, competitive and growing", which should appeal to any young person thinking of relocating here.
While Alex is watching the footie, you're more likely to find Kate shopping in the Oracle – an impressive mall boasting 90 shops as well as a cinema and riverside bars, cafes and restaurants.
For Kate, Reading is a great place to live for a wide range of reasons. "It's got a strong town centre – well linked into transport network – and is constantly growing and developing," she explains. "There are a large variety of activities and things to do around the centre, as well as good employment prospects."
Getting out of town is just as exciting. As well as being just 30 minutes from London city centre by train, Reading is within reach of the Chilterns and Berkshire Downs for days out; you can also easily get to surrounding cities like Bristol, Oxford, and Bath for fun days (or nights) out. Closer to home, the Abbey and its grounds are beautiful and a good place for a picnic or a walk, and several parks (such as Forbury Gardens) as well as the university grounds have Green Flag status – providing green spaces throughout the town.
With all this – plus great employment prospects and school leaver opportunities – Reading should be top of the list for anyone considering an apprenticeship.
To find out more about the apprenticeship opportunities available with Moore Stephens in Reading visit their profile.
News