Four things young people can do today to future-proof their careers
Emma Finamore
29 Apr 2018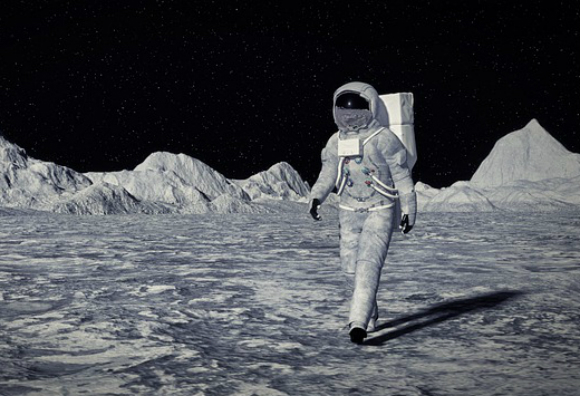 Half of the jobs we see today won't exist by 2025, as the digital revolution continues to change the future of the workplace. Whilst this change is taking place at a dizzying pace, the UK faces a digital skills crisis.
Data from the Recruitment and Employment Confederation shows that by 2020, the UK is expected to have another 750,000 'digital' jobs and businesses in Britain will need to train nearly 2.3 million people to meet the demand.
The UK has a booming technology sector and is home to a myriad of 'tech unicorns', such as Asos and Deliveroo. Yet other countries have been better than us when it comes to tackling the digital skills shortage early on. For example, France's employment minister recently announced new reforms that will give each employee up to €800 a year to invest in their own professional development.
Similar schemes have been set up in other tech-focused countries, for example in Singapore every Singaporean above 25 gets $500 for a start under SkillsFuture, the country's up-skilling programme that offers courses on everything from data analytics to cyber security.
The UK can certainly learn a lesson or two from these incentives that France and Singapore have enacted. But while it's important to up-skill the existing workforce, what about young people or school leavers born in the digital age - what can they do to prepare themselves for a very different workplace of the future?
1. Get into the habit of self-teaching
As a young individual from the so-called Generation Z you are next to enter the workforce, and one of the key advantages on your side is your natural grasp of digital. Having grown up with high-speed internet, laptops, and social media, your digital skills are naturally better than some of those in generations before you. As well as this, generations before you did not have the same access to learning materials as you have now.
Learning and development at work is something to be proactive about, rather than waiting for someone to tell you about it.
However, remember to apply all of this to self-learning and in investing in your personal development. We shouldn't see education as being confined to the classroom as today, we can all learn all the time, in bite size nuggets by listening to a podcast on the bus, checking out a TED Talk on YouTube, reading a blog from a favourite writer or even signing up to an online course. This is how to equip yourself for the digital skills needed now and in the future.
2. Push yourself beyond your comfort zone
You will learn the most when you push yourself out of your comfort zone, so don't fall into the trap of working only on things that make you feel confident. Once you push yourself out of your comfort zone, you will be able to learn new skills and perspectives.
An added bonus is that you're more likely to learn about yourself, how you behave in uncomfortable situations and how you handle failure. The skill-sets we have today will need to change beyond recognition and no-one can yet predict how, so we should focus on lifelong learning and continual growth.
3. Look for apprenticeships, internships or courses with a focus on digital
If you are in the middle of looking for an apprenticeship, job or university course, don't forget to check what the company or institution can offer you in terms of self-development or digital skills.
The average half-life for skills is just five years, which means we can never stop learning, so whilst it's tempting to take any offer you get, don't be afraid to ask your employer or course provider about this.
4. Ask for learning and development opportunities at work
If you are already in employment or you land a great job, don't be afraid to ask your employer for opportunities. The right employer will invest in employees' growth and often, there are training opportunities available that organisations do not shout about as much. Learning and development at work is something to be proactive about, rather than waiting for someone to tell you about it.
Written by Rajeeb Dey, founder of Learnerbly
Rajeeb is the founder of workplace learning platform Learnerbly and graduate jobs platform Enternships. He also co-founded StartUp Britain, a national entrepreneurship campaign launched by David Cameron in 2011 and is a vocal supporter of social enterprise, serving as a trustee of UnLtd, the Foundation for Social Entrepreneurs for over 10 years.