Tory minister Matthew Hancock says under-25s don't deserve the minimum wage
Emma Finamore
Last updated 21 Jul 2017
He's not the most popular of guys right now.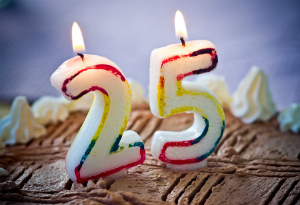 A Tory minister has sparked controversy by saying that workers under the age of 25 do not deserve to be paid the new living wage because they are "not as productive" as older workers.
Speaking at a fringe event as part of the Conservative Party Conference, Cabinet Office minister Matthew Hancock said: "Anybody who has employed people knows that younger people, especially in their first jobs, are not as productive, on average."
A new minimum wage will be introduced next April, coming in at £7.50 an hour (more in-line with the recommended living wage) and is set to rise to £9 by 2020.
However it will not apply to workers under 25: the minimum wage for this age group will remain at £7.05 an hour, £5.50 for under 21-year-olds and £4.05 for under 18s.
Hancock defended this decision: "This was an active policy choice. Youth unemployment, whilst falling quite sharply, is still a long way above the unemployment rate for the over 25s.
"Now there are some who are very productive under the age of 25 but you have to set policy for the average. It was an active choice not to cover the under 25s."
This has obviously not been popular with everyone. Laura Edgington, a 20-year-old marketing executive living in London, said: "I think to portray under-25s as lazy or less productive is insulting and an easy way of keeping wages.
"It's ridiculous to state that younger people are not as productive as over-25s. There are many ambitious young people who are willing to work above and beyond expectations, yet the government see them as less valuable."
Sofia Gymer, a 21-year-old editor living in London, said: "I think this is an ageist misconception which demonstrates how out of touch Matthew Hancock and the rest of his cabinet are. As a 21-year-old who is editor of a website and two publications, I find this a ridiculous generalisation."
Gillian Owen, from the Living Wage Foundation, told Newsbeat this summer, after the announcement of the new living wage: "In essence this is a huge pay rise for millions of people and that's fantastic.
"But we don't believe that because you're 24 your bills, your transport, your living expenses are any different to people who're 25."
News