Girl spent £500 on a Prom Dress…then got banned from Prom
Emma Finamore
Last updated 13 Jul 2015
Let's hope the store accepts refunds…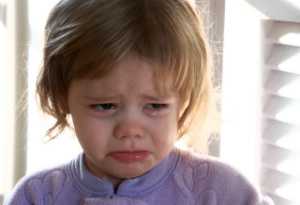 A 16-year-old school girl was told she wasn't allowed to attend her prom, after spending over £500 on a dress for the event.
Rhianna Richards, 16, spent £525 on a leopard-skin ball gown, only to have her invitation to the prom withdrawn, because of a massive 101 unauthorised absences from school.
Dylan Thomas Community School, Swansea, enforces a 90% attendance limit for pupils, which Rhianna fell far below. Headteacher Rob Phillips told the Metro: "All pupils in Year 11, including Rhianna, were made fully aware by letter at the start of the school year that attending the prom is a privilege and attending school regularly is part of what's expected of them.
"Rhianna's attendance at school had been a concern for us throughout her school life – an issue we had worked on with her and her family to try to improve."
However, Rhianna's mother - Suzanne Courtney - voiced a different opinion: "My daughter is not a badly behaved teenager, she has not been abusive or violent. It depressed her at a time she did not need it when sitting exams.
"I want it to be known that they should not be allowed to do this to a pupil when they have exams to sit – it is demoralising, soul destroying and a confidence blow. How can they do this to a teenager just stepping out into the world? She will not go anywhere now and stays in her room."
Headteacher Rob Phillips said, however, the school had tried to support Rhianna and her family only for her attendance to get worse: "We continued to listen to her and her family about the issues she faced, worked hard with them to improve the situation and relaxed our rules about the prom to help encourage her.
"An extra chance was provided for her to improve her attendance over a shorter period of time. Unfortunately her attendance record became worse."
News