National Apprenticeship Week: Institution of Engineering & Technology launches search for the best apprentices
Emma Finamore
Last updated 21 Mar 2016
And there's a £1,000 prize up for grabs.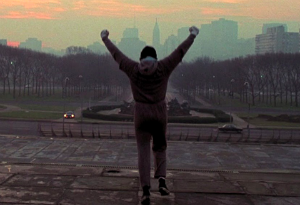 The Institution of Engineering and Technology (IET) has opened a call for entries to find the most exceptional engineering apprentices in 2016, during National Apprenticeship Week.
The IET Apprentice and Technician awards recognise the excellent contribution and commitment that apprentices and technicians make to engineering or technology. They also aim to raise the profile of the high quality work they contribute to engineering organisations.
The prizes are awarded in three categories: an apprentice, a technician and an Armed Forces technician. The three winners will be announced at a prestigious prize-giving ceremony in London in November.
Alongside a trophy, there is a cash prize of £1,000 for each winner and two years' free membership of the IET. The apprentice prize also includes payment of the technician professional registration application fee, when they are ready to apply.
Winners are judged on their engineering and technical ability, their knowledge and understanding and their efforts in promoting engineering, whether in schools, through volunteer work or as role models.
The first ever IET Apprentice of the Year was awarded to Lydia Feasey in 2013. Then aged 21, she was a Mechanical Engineer Apprentice at the UK Atomic Energy Authority.
"Winning the prize had a massive impact not just on my career, but my life," said Lydia, three years on from picking up her award. "The prize included funding my professional registration application fee at the end of my apprenticeship, so that I am now a recognised technician.
"Going through the apprenticeship and subsequently degree route has given me a well-rounded, more hands-on experience alongside my studies, which has also provided me with the vital interpersonal skills to help get me to where I am today."
Linda Deleay, IET awards and prizes manager said: "The contributions that apprentices make to our industry are invaluable, yet they are not often recognised. The IET wants to showcase the hard work and dedication that apprentices and technicians bring to engineering and ensure that we continue to support future generations. These awards give us the perfect opportunity to give credit where it is due.
"Lydia has been playing a crucial role championing engineering careers to the next generation, particularly girls. We need to encourage more women to pursue a career in engineering and technology, not only to enjoy rewarding work, but to stem the national skills shortage."
The award scheme welcomes entries from apprentices and technicians who can demonstrate an exceptional engineering contribution, for example, in developing a product, service or process.
There are three categories:
IET Apprentice of the Year: this award is for an individual in at least the second year of an IET Approved Apprenticeship scheme, making good progress towards the apprenticeship qualifications, who has made significant contributions towards their employer or operational area.
IET Technician of the Year: this award recognises recently registered professional technicians from the engineering, technology or education support sectors around the world who have provided an exceptional engineering contribution in developing a product, service or process or the completion of a project.
IET Armed Forces Technician of the Year: this award recognises a current serving member of the UK Armed Forces, who has demonstrated exceptional commitment to engineering or technology through their technical or professional development.
Entrants can find out more about the Apprentice and Technician Awards on the dedicated website, and any entries must be submitted by Friday 27 May 2016.
The winners will be announced at the IET Achievement Awards Ceremony, which will take place in London on Wednesday, 16 November 2016.
News