The number of young adults living with their parents reaches 20 year high
Emma Finamore
22 Feb 2016
The difficulty in saving for home-ownership is seen as one factor in the trend.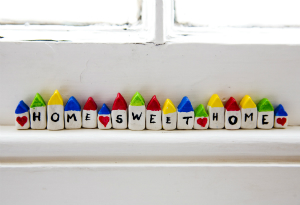 Young adults (aged 20 to 34) in the UK are more likely to be sharing a home with their parents than any time since 1996.
There were 618,000 more young adults living with their parents in 2015 than in 1996 – 3.3 million compared with 2.7 million, according to data released by the Office of National Statistics.
Around one in four young adults lived with their parents in 2015. Nearly half of 20 to 24 year olds lived with their parents in 2015, compared with a fifth of 25 to 29 year olds. For 30 to 34 year olds, this figure was less than one in 10.
The percentage of young adult householders owning their home decreased from 55% in 1996 to 30% in 2015; and from 68% to 46% for 30 to 34 year olds – this could go some way to explain the rise in those living with parents.
The percentage of 25 to 34 year old householders renting their home has surpassed those who own their homes over the last decade. There has been a noticeable increase in renting since the early 2000s. This may be due to increased demand for rented housing as house prices increase and an increased supply of privately rented housing from a growing number of buy-to-let investors.
The increase in renting has been largest for householders who are aged 20 to 24.
In 2015, 91% of householders aged 20 to 24 were living in rented accommodation; this is higher than all other age groups.
Only 9% of 20 to 24 year old householders owned their homes either outright or with a mortgage or loan in 2015, down from 30% in 1996.
The increase in deposits required to buy a home could also explain the rise: Saving for a deposit is often seen as one of the biggest hurdles to home ownership, and is easier if you're living rent-free or reduced with parents.
First time buyers' deposits have increased from around 10% of the purchase price in 1996, to a peak of 27% in 2009.
In recent years the size of deposits paid has fallen slightly but remained above 20% of the purchase price on average.
News