Autumn Statement: student loans to be increased
Emma Finamore
25 Nov 2015
George Osborne scrapped maintenance grants for less well-off students earlier this year.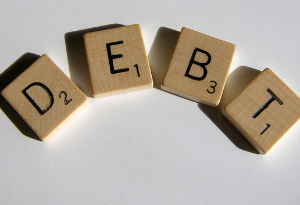 The loans that students can take out are to be increased, it was announced today.
From next year, young people attending university will be able to apply for a larger loan of £8,200, which will have to be paid back when they are earning over £21,000 a year.
Currently, students from families with annual incomes of £25,000 or less get a full maintenance grant of £3,387 a year, which does not have to be repaid.
Maintenance grants are given to students from lower income families as extra support on top of a maintenance loan - which covers food, travel and accommodation while studying.
These are to be scrapped in September 2016, after earlier this year Osborne called them "unaffordable" and said there was a "basic unfairness" in asking taxpayers to pay to further educate people who will go on to earn more than average.
The National Union of Students (NUS) criticised the move to increase loans, saying that students taking out full loan on a three-year undergraduate course "will graduate with over £51,000 of debt".
Megan Dunn, NUS national president, said: "Students are facing a crisis in the cost of study and living. These are not statistics on a spreadsheet, these are people who have to choose between putting food on the table and paying the electricity bill.
"These are people who will be forced out of education, losing often their only chance to empower themselves and their future."
The news means that it is even more important than ever to inform young people of the alternatives to university, many of which are free or paid. Check out our apprenticeship and school leaver advice pages to find out more.
News