National Apprenticeship Week: new apprenticeship standard for accountancy profession announced
Emma Finamore
Last updated 09 Oct 2018
The high-profile employers involved in developing the standard include KPMG, PwC, EY and Deloitte.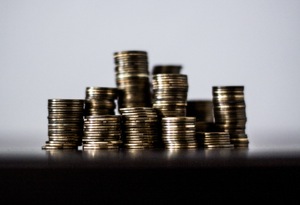 A new apprenticeship standard for the audit, accountancy and tax professions has been developed, just in time for National Apprenticeship Week.
Leading professional services and industry employers, professional bodies and training providers developed the standard together, to provide school leavers with a further route into the sector and develop essential skills, knowledge and behaviours for successful and sustainable business careers.
The Professional Accountancy / Tax Technician standard qualifies as a Higher Apprenticeship within the government's Trailblazer initiative.
The development of this new standard and its accompanying assessment plan will enable employers, both large and small, to invest in opportunities for young people. With support from training providers and professional bodies, employers will be able to broaden their search for talent and help their apprentices to succeed, irrespective of their background.
The employers involved in developing the standard include KPMG, PwC, EY, Deloitte and a range of large and small employers from the sector. Together, these organisations already offer a variety of entry routes to professional roles for school leavers and apprentices.
It is hoped that the new standard will attract even more young people into professional services; offering employers greater opportunities to tailor their apprenticeships to meet their talent and productivity needs.
Nadhim Zahawi MP and the prime minister's Advisor on Apprenticeships said, "It is really welcome news that the new standard is being bought forward – as it will not only mean great opportunities for young people to develop a career in this sector, but that the training and skills they will receive has been designed by employers who know exactly what the next generation needs to thrive and go far."
Maggie Stilwell, managing partner for Talent at EY, said: "The new standard creates an attractive route into the profession for school leavers, which combines work experience with professional qualifications, fulfilling increasing demand for real alternatives to University. We see impressive school leavers who are enthusiastic, motivated, and keen to get a foot on the career ladder.
"This initiative supports the government's aim to support the skills development of young people and the creation of three million new apprenticeships. At the same time the standard is tailored to our industry and the needs of our business."
The new audit, accountancy and tax apprenticeship standard will be available for delivery from April 2016.
News