UK school leavers want to study abroad & their parents agree
Emma Finamore
11 Jul 2018
They think it'll help them get higher salaries. But the sunshine's a bonus too.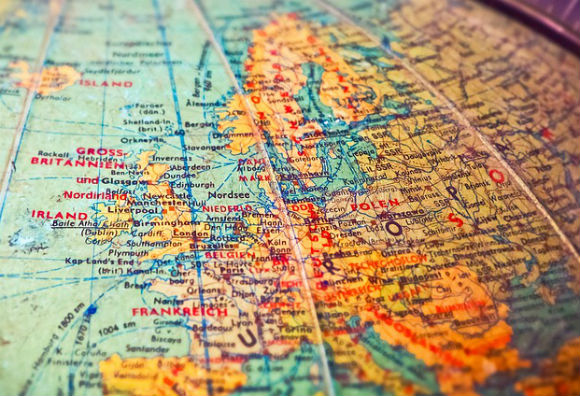 British students and parents are losing faith with UK universities and are increasingly looking abroad to benefit from better financial and cultural rewards, new research shows.
Marking the launch of the new Caxton Premier account management service from Caxton, the study explores shifting attitudes towards an overseas education, in light of spiralling UK tuition fees (which 70% of students believe are too high) and concerns around the potential impact of Brexit on such a move (62%).
Just 14% believe that studying at university in the UK sets them up for financial success, while almost half (44%) agree that they are more likely to get a higher paid job if they study abroad. As a result, the majority of UK students (57%) are likely to take a year out or live abroad in the future for greater financial and cultural rewards.
This sentiment is also shared by parents, who are quick to recognise the educational value of spending time abroad.
Almost half (44%) agree that they are more likely to get a higher paid job if they study abroad.
Of those surveyed, over half (54%) would advocate further education overseas or a year abroad for their child in order to broaden their horizons, allow them to have new and exciting experiences (47%) and enable them to learn new life skills (45%).
When it comes to making a move abroad to continue their education, over half of students agree that the exchange rate would be a deciding factor in where they choose to study (54%) and almost a quarter (20%) would be more inclined to move abroad if exchange rates were more beneficial. This is where Caxton's foreign exchange expertise can help.
While an education abroad offers a wealth of benefits, parents are concerned by the potential expense of financing their child's studies (44%). However, whilst any large expenditure should never be approached lightly, Caxton's recent report The True Cost of Studying Abroad revealed that savings of around £15,000 per year could be made by choosing an overseas education – nearly two year's tuition fees in the UK.
News