National Apprenticeship Week: apprenticeships could bridge the education gap between rich & poor
Emma Finamore
Last updated 15 Mar 2016
But charity boss warned that emphasis must still be on quality, not quantity.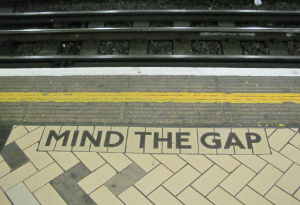 Apprenticeships could be the solution to the harmful education gap between rich and poor in the UK, it has been suggested during National Apprenticeship Week.
Youth charity, Central YMCA, has warned of harm caused by the link between being from a low-income background and failing to succeed within mainstream education, and suggested that apprenticeships could be the answer.
The organisation is calling for agencies and professionals working with young people to consider the increasing difficulties facing those from lower income backgrounds, and the effect the education gap is having on employability and making a good start to adult life, saying that good quality apprenticeships are a key factor to change.
The appeal comes following the release of new research by the charity, revealing that negative experiences of the mainstream education system and a lack of employment opportunities are the two biggest causes of harm to young people in Britain today.
The research on more than 1,600 16-25 year olds also cited one of the biggest barriers to overcoming these issues was being from a low-income household.
Studies quoted on the report reveal that over a third of boys on free school meals who are in the top 10% of performers at the age of 11, have fallen outside the top 25% of pupils by the age of 16.
On average, highly able children from poorer families achieve half a grade less than other pupils of equivalent ability. They are also less likely to take GCSEs in core subjects such as history, geography, triple sciences or a language.
Rosi Prescott, CEO of Central YMCA said: "It's a distressing but true fact that today's youngsters are facing the worst economic prospects for several generations. A high degree of harm is caused to those people who fail to succeed within the current education system – something which is much more likely to be an issue for those from lower income families - aggravating the impact of financial inequality on future employment opportunities.
"There is a need therefore to find solutions for those young people who fail to thrive within the education system. Mainstream education simply isn't right for everybody. Other types of educational support, vocational learning and apprenticeships can do a lot to alleviate these issues – helping ease the transition between childhood and adulthood."
Central YMCA headed up a focus group this month with the Sub-Committee on Education, Skills and the Economy, which revealed that young people thought schools should discuss wider options, such as apprenticeships with students more frequently.
Prescot continued: "Young people are crying out for more learning development opportunities, so now it's up to those working with them to guide them through their options. Apprenticeships can be a great option, and I welcome the increased focus being placed on them – it's crucial that now we remember we must focus on quality of apprenticeships, not quantity."
News