The five most secure careers in the UK
Emma Finamore
Last updated 30 Nov 2015
Still don't know what career you want to pursue? Maybe this will help.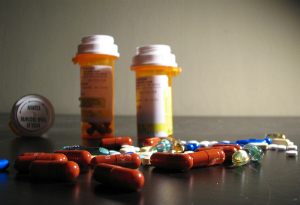 Whether you're considering a student loan or choosing which apprenticeship to do, a dependable career is important. But what makes a secure job?
A good starting point might be: where is there a skills shortage? The UK produces something called the Shortage Occupation List that lists careers in which with an excess of vacancies.
Next, think about barriers to entry. Does the job require specialist knowledge or qualifications that prevent others from jumping in? These tend to be more in demand. Then, there's portability: could you do the job elsewhere in the world?
Finally, think about the future; whether or not current social, economic and technical trends are likely to make your job obsolete. Also consider the potential for automation: what are the chances of robot taking take your job?!
The lovely people over at theTelegraph have looked at all the factors and come up with this list of the most secure careers in the UK.
Engineering
The UK does not produce enough engineers and jobs in this area are high on the shortage occupation list.
But it's also an occupation with barriers to entry (an engineering degree is very demanding and takes four years), and it's highly portable: engineers can work anywhere in the world. Finally, most engineers are at a low risk of losing their jobs to robots.
Healthcare
Healthcare skills are in short supply and the only way to create instant new doctors is to import them. Healthcare in general is a big growth industry, especially in countries like the UK that have ageing populations.
You are also likely to find that roles in healthcare are fairly portable as most western countries also need more health workers than they currently produce.
Video games
Game designers and programmers are in demand (and in short supply) and the industry is growing fast. Also there are plenty of places to work – the UK video games industry isn't confined to the expensive South East.
It has hubs in cities ranging from Dundee to Liverpool to Cardiff, meaning potentially a higher quality of life and home-ownership.
Teaching
Schools are growing rapidly and the government has missed its targets for teacher supply for the last three years. There are a number of routes into teaching for those currently in other fields and, particularly if you have a degree and other qualifications, retraining can be fairly easy.
Once you're in, the demand for your skills tends to be unaffected by the wider economy. Finally, it's portable – a skill that's easy to take with you if you ever decide to work abroad.
Pharmaceuticals
This requires high levels of specialist knowledge and is highly portable. A growing number of older people (globally) means this career is future-proof.
Finally, the development timescales for drugs are very long, meaning you'd have years of work ahead of you, if you decided to go into this career.
News