Deloitte is using a computer game to recruit apprentices
Emma Finamore
Last updated 26 Nov 2015
Game on!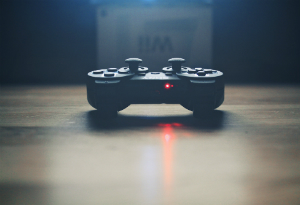 Deloitte will use gaming to help recruit the brightest people to its apprenticeship scheme, it was announced this week.
The company has introduced gaming technology to its recruitment process to help identify people with skills in innovation, creativity and problem solving.
Applicants to the firm's BrightStart Business Apprenticeship programme will be assessed as they play Firefly Freedom, an app developed by Arctic Shores, a recruitment-focused software developer.
Deloitte hopes the trial will help find high potential recruits who may not necessarily stand out through a traditional recruitment process.
It supplements an announcement made by the firm in September that it would conduct school and university-blind interviews and use contextualised academic data throughout its entry-level recruitment processes.
Deloitte hopes the range of measures will help it to access a more diverse pool of talent, whilst also contributing to the societal challenge of improving social mobility.
Emma Codd, managing partner for talent at Deloitte, said: "Improving the UK's record on social mobility is a strategic priority, for the country as a whole but also for our business.
"We need people to join Deloitte from a variety of backgrounds, bringing a range of perspectives and experience into the firm.
"There is compelling evidence that alternative methods during the recruitment process support this objective, helping to identify exceptional talent by providing opportunities for the Millennial generation to shine."
If successful, Deloitte will extend the gaming approach to include the recruitment of all 1,500 graduates and school leavers the firm hires each year.
Rob Fryer, head of student recruitment at Deloitte, said: "We are already beginning to see the direct impact of this technology.
"A student who participated in ASPIRE, our work experience programme for students from less privileged backgrounds, measured one of the highest scores ever seen for the potential to innovate.
"This is exactly the sort of person we hoped the game would help us identify. The old recruitment process would have been less suited to this person, but they possess the skills Deloitte needs."
Applicants can download the game to an Apple or Android device. Over a 20-30 minute session, they will play a series of challenges which assess a number of personality traits.
No previous gaming experience is needed and the app collects over 3,000 data points, enabling a more objective and richer measurement of a candidate's natural preferences.
Robert Newry, managing director and co-founder of Arctic Shores, said: "Early careers recruitment has hardly changed over the years and urgently needs to adapt to reflect the different needs of the digital workplace and the smartphone driven Millennials.
"A games-based app provides as easy way for candidates of all backgrounds to show if they have what it takes to be successful in a fast-changing and dynamic workplace."
News