School leaver blog: career indecision
Anna Vall Navés
04 Dec 2019
Welcome to this week's AllAboutSchoolLeavers' blog! We'll be discussing career indecision and some of the strategies that might help you narrow your options when choosing a field to work in. We'll also be looking at the rather uncommon farrier apprenticeship and discussing the Zaynah Din's experience as an apprentice at Facebook.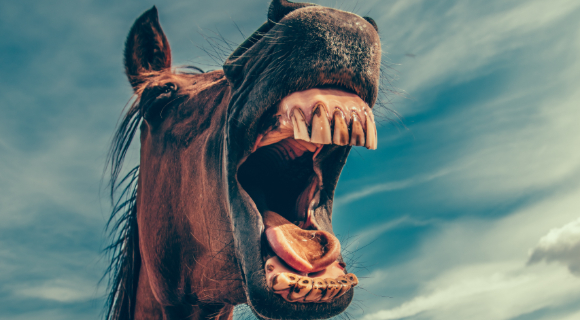 Career insight of the week: struggling to choose a career
You've done extensive research and taken every career test out there—but you still don't know what to do. If this sounds like you, don't worry; plenty of people don't know what they want from their careers until well into their twenties, and many others will switch careers multiple times. However, we have compiled a few tips to help you if you're struggling to decide on your ideal career.
The first thing you should probably do is to engage in a bit of serious self-reflection. Think not only about the things you're good at—be it maths or engaging with people—but also about what you like and where you'd like to see yourself in the next few years. Do you want a high-paying job, or is money less of a priority? Do you want to help and interact with people frequently, or would you rather work independently? Listing some of your priorities alongside your skills can give you a better idea of what you actually want.
Ultimately, however, you won't know if you like something until you try it. Short periods of work experience, shadowing opportunities, and even volunteering opportunities can be a great way to figure out whether a specific career is for you or whether you should discard it. No type of experience is a waste of time, so take the initiative and look for opportunities. Even just speaking to people in fields you're interested in can be of great help when it comes to making career decisions.
"You can't make decisions based on fear and the possibility of what might happen." —Michelle Obama
Weird and wonderful apprenticeships: farrier
Probably not the first option you considered when you started thinking about career options, farriers are the people responsible for taking care of horses' feet and their health more generally. And as with most career options, there's an apprenticeship available for this one too!
Covering everything from health and safety regulations to diagnosis skills, this two-year apprenticeship is much more complex than it would first appear. If you love working with animals, it might be an option to consider. If you don't, then at least the example of the farrier apprenticeship should encourage you to broaden your career options and job search—you probably haven't heard of half the options available!
Spotlight on: Zaynah Din, apprentice at Facebook
Zaynah, who was encouraged by her family to attend university, is now completing an advanced apprenticeship in digital marketing with WhiteHat and working as a creative apprentice at Facebook. Discussing her initial impressions of apprenticeships, Zaynah explained: "Through societal and family pressure, I was pushed towards university. I was under the impression that they were not valuable, and university was the only option."
However, her decision to apply to an apprenticeship programme completely changed these perceptions. Not only has she been providing input on various projects and working closely with a small team of professionals, but she has also been able to attend training camps and manage her own campaigns. She says she "didn't expect to take on such a significant role" in her team so early on, but she's since grown to make invaluable contributions.
Zaynah is excited to go to work every day, and concluded: "I have picked up so many valuable skills so far, I have met so many incredible people and I am confident in my abilities [. . .] I believe this apprenticeship has given me the power to excel in whatever I decide to do next. I am excited for what the future brings my way."
Recommended reading
News