School leavers: how to get an NHS job
Emma Finamore
Last updated 10 Oct 2018
Think to work in the NHS you've got to train as a nurse or doctor? Think again.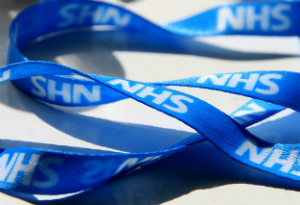 The NHS is the world's fifth largest employer, and cares for more than 64.1 million people – it's an exciting and rewarding place to work.
You may imagine that you need a degree to be a part of it, but there are actually loads of non-medical roles open to school leavers.
Most entry-level jobs include training, so recruiters are more interested in your skills and personality than in particular qualifications. This offers great opportunities to learn new skills and begin developing a successful career.
Almost half (49%) of jobs in the NHS are non-medical, so there's a wide variety of roles available – from IT, to administration, to catering.
All of them, however, provide essential support to medical staff such as doctors and nurses, and help in delivering the best possible care to patients.
If you're ready to get out into the real world and make a difference, this could be the career for you.
What do you want to do?
The first step is to decide what sort of work you'd like to do. Think about your skills, experience and interests, and look for jobs that that will make the most of these.
If you're organised and like working with people, then a secretarial or managerial role could be for you – and if you have a head for numbers and enjoy practical work, think about construction or engineering.
Take a look at the NHS Careers site to explore the full list of options. And remember, there's much more to the NHS than hospitals – you also could work in a GP or dental practice, an opticians or pharmacy, to name but a few.
Look at all of the resources available to you when considering career paths and what role will suit you.
Specialist online NHS job boards can be a great help, as well as the job pages on NHS faculty and hospital trust websites. GoToJobBoard is a dedicated job board for non-medical and non-clinical roles in the NHS, and features tips on how to be successful in NHS job applications.
How can you stand out from other applicants?
Jobs in the NHS are very competitive and previous experience is highly valued, so getting your first post can be challenging.
You need to stand out from the crowd by demonstrating your passion and commitment to helping others and achieving your career goals.
Volunteering, work experience and apprenticeships are all great ways to do this.
Volunteering
Volunteering looks impressive on any CV – it shows employers that you work well with others and are willing to go that extra mile.
A reference from a colleague in the area you want to work in looks much more professional than one from your teacher or weekend job in the supermarket too. And of course there's the satisfaction of giving something back to your community.
You can find volunteering opportunities within the NHS on NHS Jobs, or through volunteering sites such as Do-it and Volunteering England.
There's no need to restrict yourself to healthcare though – visiting a local care home or helping out at a soup kitchen would also be valuable experience.
Work experience
Work experience is a practical way to gain experience and get a sense of what a job is really like. Your careers advisor at school or college may well have contacts within your local NHS trusts, so try asking them first.
Alternatively, be proactive and get in touch yourself. Your area will have different NHS trusts for different services such as hospitals, GPs and dentists, so use NHS Choices to find contact details for the ones you are interested in.
Someone in the human resources, voluntary work, or education and training departments should be able to help you.
You want to impress, so treat the process like a job application and be professional in all your emails and phone calls.
Consider drawing up a formal CV highlighting your achievements and interests to include with your enquiry.
Apprenticeships
If you're ready to commit to a career, an apprenticeship will help you get your foot on the ladder – with the added bonus of earning a wage while you learn.
Usually you'll combine four days of work a week with one day of study working towards an NVQ, BTEC or other relevant qualification.
At the end of your apprenticeship you'll have a well-rounded mix of practical experience and education, making you highly employable. Impress your employer and they may even keep you on for a permanent job.
NHS-relevant apprenticeships are available in a range of disciplines, including hospitality and catering, IT and financial services.
Visit the government's apprenticeships website for more information.
Sophie Gray writes for GoToJobBoard, a dedicated job board for non-medical and non-clinical roles in the NHS. For more tips on how to be successful in your NHS job application, visit the GoToJobBoard website.
News