Apprentice National Minimum Wage goes up by record amount
Emma Finamore
Last updated 21 Jul 2017
It's a £1,000 annual increase for full-time apprentices. Think of the all the extra morning Starbucks you could buy with that...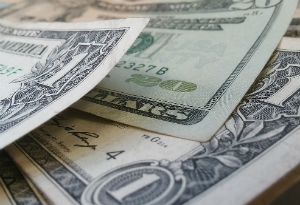 Apprentices up and down the country are getting their biggest ever collective pay rise today: the Apprentice National Minimum Wage has been raised to £3.50
That's over a £1,000 increase annually for full time apprentices.
At the same time, over one million people will also receive a pay rise as the general National Minimum Wage has also gone up by 20p, from £6.50 to £6.70 per hour.
The boost for apprentices is the largest ever, and means that those working 40 hours a week will now have £1,185 more in their pay packet over the year.
By implementing a rate higher than the Low Pay Commission's (LPC) recommendation, the government hopes apprenticeships will now deliver a wage that is comparable to other choices for work.
Business Secretary, Sajid Javid said: "The increase for apprentices is the largest in history making sure that apprenticeships remain an attractive option for young people.
"While the National Minimum Wage will see the largest real-terms increase since 2007."
Here's a breakdown of all the hourly increases, which came into effect on 1 October 2015:
- The adult rate increased by 20p to £6.70
- The 18-20-year-old rate increased by 17p to £5.30
- The 16-to-17-year-old rate increased by 8p to £3.87
- The apprentice rate increased by 57p to £3.30
From April 2016, the government plans to introduce a new mandatory National Living Wage for workers aged 25 and above, initially set at £7.20 per hour.
News