Fake apprenticeships: government crackdown begins
Emma Finamore
22 Sep 2015
Good news for apprentices, bad news for fraudsters. The government is introducing new powers to ensure quality training for young people.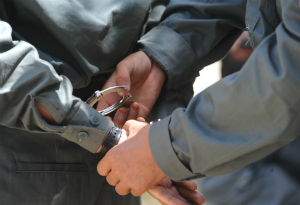 The government has introduced new powers to prosecute training providers misusing the term 'apprenticeship': anyone offering fake or low-quality apprenticeships could now face a fine and prosecution in a Magistrates Court.
UK businesses and training providers have voiced their support for the government crackdown, outlined in the newly proposed Enterprise Bill.
The news comes at the end of a consultation process to establish the extent of the fake apprenticeship problem. The government ran a consultation on protecting the term 'apprenticeship' from between July and August, with questions sent to over 500 key stakeholders and posted on the gov.uk and Citizen Space websites.
Over 90 responses were received from a wide variety of interested parties including employers, private training providers, colleges, schools, universities, apprentices and representative groups.
A family firm of electricians in Milton Keynes - SJD Electrical - and the building company Balfour Beatty, told a government consultation they had seen students lured into low-quality apprenticeships, at the end of which they were severely under-qualified and not in real jobs.
Ruth Devine, Director at SJD Electrical said: "A number of applicants applying for jobs at SJD who thought they had completed apprenticeships, were surprised to find that they were not fully qualified. Low quality training courses contribute to the many instances of poor workmanship we come across."
Skills Minister Nick Boles said: "Everyone knows what a university degree means. It's an official title. Young people doing apprenticeships should get the same level of distinction.
"I'm supporting working people by defining the word 'apprenticeship' in law. This will ensure people get the best training and opportunities."
News