The number of school leavers going to uni through clearing could double
Emma Finamore
Last updated 18 Aug 2015
There's just no stopping you guys.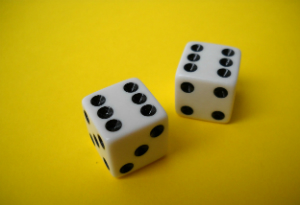 The number of school leavers being accepted onto university courses through clearing has already risen by 6% compared to last year, but could be set to double by the end of the application cycle.
At the last count (of midnight on Sunday 16 August), a total of 452,990 people have been placed in full-time UK higher education this year, an increase of 3% on last year.
Of these, over 29,000 people have been accepted through clearing; a rise of 6% on the same stage last year and the highest number recorded by UCAS at this early stage.
The weekend following A-level results day always sees high numbers of university applicants accepted through clearing - but the patterns of recent years suggest this number could more than double between now and the end of the application cycle.
Students who haven't received university offers can enter clearing up until 21 September; a total of 61,300 people received places through this route by the end of the 2014 cycle.
Mary Curnock Cook, UCAS' Chief Executive, said: "We saw an energetic Clearing period over the weekend, with many universities holding open days and staffed to take calls from students."
Students who would like advice about the range of options available can call the Exam Results Helpline on 0808 100 800 and or check out our step-by-step guide, How to go through clearing.
News