Apprenticeships are to be legally protected
Emma Finamore
15 Jun 2015
You've read about counterfeit goods being sold online, or seen suspiciously cheap brand perfumes being sold at the local Saturday market? This is the careers world version of clamping down on all those dodgy rip-offs out there.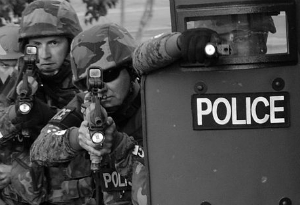 The government plans to legally protect apprenticeships, so the term cannot be abused.
Under the plans, unauthorised use of the term "apprenticeship" would be illegal, as is already the case for the use of the term, "degree". This will give government the power to take action when the term is misused to promote low quality courses.
To legally describe training as an apprenticeship, schemes would have to provide at least a year's training and meet other requirements. These new measures will be part of the government's Enterprise Bill.
In a statement, the Department for Business Innovation and Skills said the legislation would give the government power to take action if the term is "misused to promote low-quality courses".
Skills Minister, Nick Boles said: "If university graduates have their moment in the sun, so should people who undertake apprenticeships.
"Businesses know their value, so it's high time they were recognised both by the public and in law as being equal to degrees."
The news was welcomed by people in the careers sector: Mike Thompson, Director of Early Careers at Barclays, described the move as "great news to start the week".
He said: "This could be the first step in finally giving proper recognition to apprenticeships in the UK. Currently, over a third (35%) of young people under 25 believe apprenticeships are only an option if you don't get into university. But, having seen first-hand the benefits to young people and businesses alike, more needs to be done to ease this stigma and increase take up.
"One important step in doing this will be to ensure uniform quality of apprenticeships, alongside scale of their availability. It will also help to ease the currently fragmented system and allow employers to more easily understand the qualifications of applicants."
To ensure that more young people can benefit, the government has also announced that public bodies – schools, hospitals, prisons and police forces - will now be set targets to take on more apprentices.
News