Professional Qualifications in Accountancy: Need to Know
School leaver Daniel Haden got stuck straight into a career in Accountancy at Mazars after achieving A-levels in Geography, Biology and Maths. The AAT forms part of his School Leaver Programme with the firm. He told us about this first step on the route to becoming a Chartered Accountant…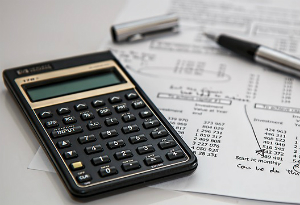 Why did you decide to undertake an accountancy professional qualification?
I am currently undertaking the AAT qualification. After completing the AAT I will move onto the ACA qualification. By doing this I will have the opportunity of becoming in a Chartered Accountant within four to five years. Alongside studying I will gain on-the-job experience and earn a competitive salary.
Why do you think professional qualifications are of such particular importance for accountants?
Obtaining a professional qualification shows employers that you have a wide ranging and varied skill-set as well as on the job experience. Furthermore, your salary increases proportionally as you become more qualified!
Are you being sponsored through your qualification study by an employer?
Mazars are sponsoring me for the whole of the AAT qualification as part of my structured training programme. As a trainee I also have access to a line manager who deals with any queries I have.
What work or skills are you learning on this course? How will they directly make you a better accountant?
The main knowledge I gain from undertaking a professional qualification in accounting is an understanding of the different accounting principles.
Do you think possessing an accountancy qualification makes your clients more trusting or interested in hiring your services?
Yes, it shows you have the high levels of technical competency, experience and follow ethical guidelines.
What accountancy skills you already possess are assisting your study for this qualification?
The skills that are needed to study for an accountancy qualification don't differ that much from the skills that are required to study A- levels. I'd say the most important skill you already have is time management; sometimes it can be difficult to juggle your work and studying commitments.
Would you say this professional qualification is vital to progress further in your career? What do you hope to gain from it?
Gaining a professional qualification opens up many doors and gives you the opportunity to work in a number of different roles within the finance sector once you become qualified.
How many hours do you dedicate to your course each week?
The package Mazars offers means you get day release from work for studying, usually in the form of face-to-face private college tuition. Face-to-face lessons last for approximately seven hours, and I also spend around two to three further hours a week revising. The tutors from college are always on hand to help and you also get support from your line manager and colleagues.
What is the most challenging element of undertaking your professional qualification? And the most enjoyable?
The most challenging element is to balance my studying and work commitments, especially if I'm working away from home! The most enjoyable element would have to be applying the knowledge I learn from the qualification into my day-to-day job.
What advice would you give to someone just embarking upon this qualification?
The main tip I would give to a school leaver thinking about this route would be to understand the qualification route offered and the support the firm would offer you as a potential trainee. It is important that you manage your time between work and studying efficiently and make use of the support network you have available to you.
News