Exploring school leaver options: work shadowing
Emma Finamore
Last updated 17 Jul 2017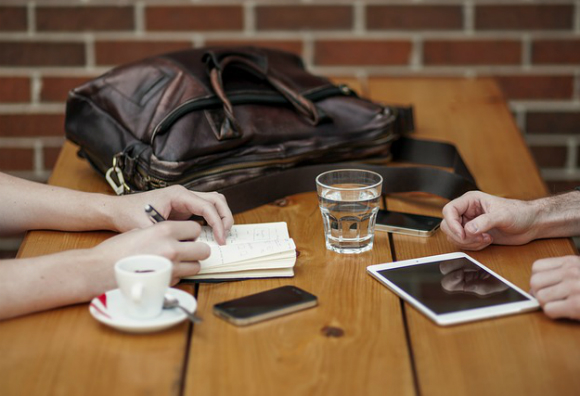 Your students can gain an in-depth understanding of the workplace, build up a network of contacts and discover whether a job is right for them by observing someone in their day-to-day role at work.
What is work shadowing?
Work shadowing involves observing a professional in their job to gain a better understanding of the role. Usually over just a couple of days, the purpose of shadowing is to achieve an insight through observing activity, rather than hands-on work experience.
Students and graduates often use work-shadowing opportunities to get a taste for a particular job that they might be considering.
Who can my students shadow?
When looking for opportunities it's important students only choose roles that are of specific interest to them, as the time spent shadowing is so short. They also need to be aware of how time-consuming the process can be for the person being shadowed, so preparation and a genuine interest in the area are vital.
Some jobs are not suitable for shadowing due to the nature of the work and issues around health, confidentiality and safety.
How do students apply for work shadowing opportunities?
Securing a position requires hard work and effort. Opportunities are very rarely advertised publicly, so it's up to students to formally approach the individuals or organisations that they're interested in working for. They should send them a CV along with a cover letter explaining why they want to shadow that particular individual why it could benefit them.
Networking is extremely useful in these situations. Use any contacts made through internships, work placements or paid work to help secure a student's desired role.
What can students expect during work shadowing?
As it's only a short stint of experience it's unlikely they will get to carry out any tasks, although this will depend on the employer. Instead students can expect the person they're shadowing to show what they do and explain why things are done in a certain way.
Students may also be able to sit in on some meetings and there could be time set aside for them to ask questions or speak to other departments.
The person they're shadowing will still have to carry out their day-to-day job so won't have lots of time to devote to the student shadowing them: students should make sure they know where they need to be, who they're reporting to and what they should wear. Making a good impression at this stage could lead to a more formal placement or at the very least a contact for the future.
How will work shadowing help a student's career?
The main outcome of work shadowing is an increased knowledge of an area of work or role that a student might be considering in the future. It will help them gain an understanding of the workplace and build a network of contacts, which can be invaluable when it comes to job applications.
Most of all, work shadowing brings a job to life and can help students decide whether it is really for them.