Preparing for a School Leaver Interview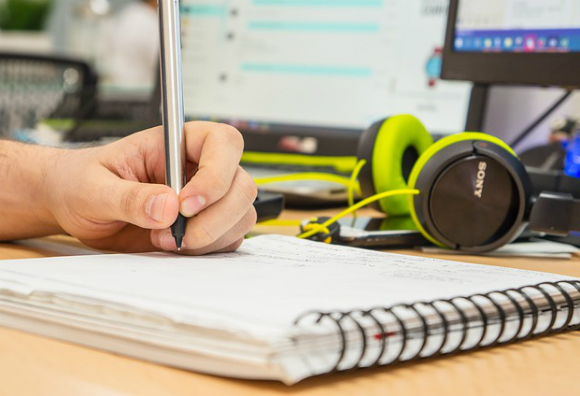 If you've been invited to interview for a school leaver programme and you've never had a job interview before, there is no need to panic! It might seem daunting now, but if you make sure you're fully prepared, it'll be a walk in the park.
Preparation is the key to job interview success. Follow our handy list of tips and you'll walk into your school leaver interview brimming with confidence…
1. Make sure you're in the know
Don't be afraid to phone the company in advance and ask about your interview. Some companies will provide this information online, but if not, it's a good idea to find out what format the interview will take and how long it will last. Ask if the interview will involve group exercises or tests and whether or not you need to prepare anything. It's also a good idea to find out the names of the people who will be interviewing you.
2. Plan your journey and don't be late!
Work out how long it will take to get there and give yourself plenty of time. You should aim to arrive ten minutes early. Don't arrive too early, though! Hanging around for ages will only make you nervous.
If you're using public transport, check beforehand if there are any scheduled works that might disrupt your route. Make sure you have the contact details of the interviewer with you, including their telephone number, their email and the address of the company. If you get stuck in traffic on the bus, give them a call to let them know that you will be there shortly. Don't worry too much if this happens! If it's not your fault, they will understand. Just make sure you try and get there as soon as possible, and apologise when you arrive.
3. Check the time and date of the interview.
If they email you saying: "The interview is at 9.30am on the 3rd of March", you should send them an email back to confirm, saying: "The 3rd of March at 9.30am works for me", or something to that effect. Put an alarm on your phone with the interview time and date, write it in your diary and stick it on your calendar.
4. Research!
Do your research. Do some more research. And do some research yet again. Pore over the company's website, check out their competitors and find out where the company plans to go in the future. Look for recent news articles about them and make sure you really know what is going on in the sector. Demonstrating knowledge of topical issues and showing a genuine understanding of the company's values will really work in your favour.
5. Understand the role you are applying for
This may seem obvious, but you really need to show the interviewers that you understand the ins and outs of the school leaver programme, such as what will be expected of you and what level of responsibility you will have. This will help you to pitch your answers at the right level.
Don't get ideas above your station! They want people who are confident, driven and ambitious, but they don't want delusional people who are getting far too ahead of themselves. Read through the job description again and really think about how you will fit into the organisation. Consider the added value you will bring to the company as a young, energetic school leaver.
6. Practice answering interview questions.
Write down a list of the questions that the interviewers might ask you and get a friend, teacher or family member to ask them. Imagine the toughest questions they could possibly ask you (e.g. look at your CV and pinpoint any weaknesses they might mention) and think about how you could answer them. You don't want to sound too rehearsed, but you also don't want to be caught off guard.
Prepare yourself for the various types of questions the interviewer will ask: there are some classics, as well as some slightly more out-there questions!
7. stand out from the crowd
We don't mean wear a silly hat or develop a bizarre handshake. It can be something small, but everything you can do to give yourself an extra advantage will be worth it. Perhaps come up with an original and genuinely insightful question to ask at the end of the interview, or bring a portfolio of relevant work.
8. Plan your outfit
The main thing is to look smart and presentable. All boys should invest in a well-fitting suit, a nice tie and a pair of smart, polished shoes. Ladies, on the other hand, have a wealth of options to choose from, but you should always try to be smart, professional and presentable. Think more tailored jacket, less playsuit.
Some businesses have a more casual look, but you should always dress slightly more formally, just to be on the safe side. There's nothing worse than being underdressed.
It's also worth getting out the clothes you are planning on wearing and checking them for stains a few days before your interview. You don't want to turn up wearing a dirty suit!
9. Always come armed with questions
It's highly likely that you'll be given the opportunity to ask some questions at the end of the interview. Try to prepare some in advance on topics such as where the company plans to go in the future, opportunities for progression within the organisation, and more detailed questions about the role you are applying for.
10. Expect the unexpected
Every interview will be different, so the main thing is to be on your toes and ready to react to whatever curveball they throw your way.
More on school leaver interviews:
More articles like this