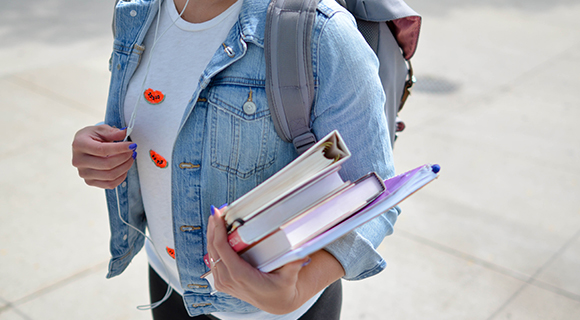 University degrees are academic courses that are a popular career and education route for school leavers. In 2018/19, over half a million students started their first full-time degree at universities in the UK.
Access to higher education has an interesting history in the UK. In the 1950s, around 3% of entered higher education and this number rose to 50% in 2011-12. Tony Blair, the former Prime Minister, made it his government's goal to get 50% of young people to university and introduced tuition fees to allow universities to deal with a greater number of students coming through the doors.
Anyone can do a degree, but in order to get on to the course, there are two main requirements: being able to fund your tuition and having the necessary academic requirements.
Funding
Fortunately, even though tuition fees for university degrees are over £9,000 a year, the overwhelming majority of school leavers will be eligible to receive a student loan to cover the cost of their studies. You must be studying your first degree to be eligible and you can check the government website for more information.
You may also need to apply for a maintenance loan to cover the cost of living in halls or a student house. Your maintenance loan will also help you pay for nights out, course books, a laptop or holidays with your mates!
The amount of maintenance loan you receive depends on where you study (you are entitled to more if you study in London, for example) and the income of your parents or guardians. Therefore, you might also need to get a part-time job to help out with your living costs.
Entry requirements
The second requirement for being able to do a degree is achieving the entry requirements set by the university you are applying to. Entry requirements can consist of up to five aspects:
Grades: universities usually ask for A-level or equivalent grades. These will differ by university and course. For example, to study at the University of Oxford you will most likely need straight A* grades.
Personal statement: you will need to submit a personal statement when you apply through UCAS, which should highlight your skills and interest in the particular course you are applying for.
Admissions tests: these are less common, but you should check with the university you are applying to.
Interview: not all universities conduct interviews, but some may for specific courses.
Additional requirements: you may need to do a DBS check, for example.
In summary, anyone can do a degree. You need to be able to fund the course, and the vast majority of school leavers will be eligible for a student loan. You also need to meet the entry requirements for the course.
More articles like this