Degree or vocational training?
Emma Finamore
30 Sep 2016
We take a look at both options so you can decide whether a degree or vocational training is best for you.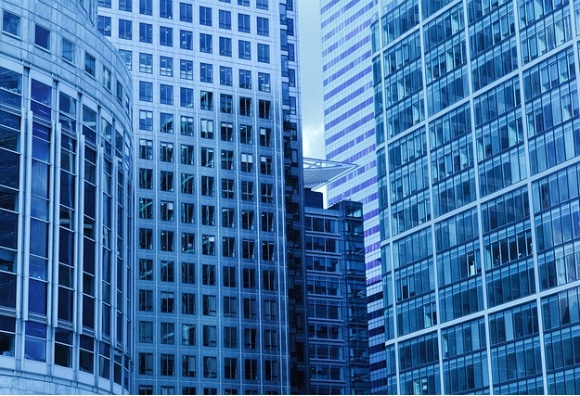 In recent decades it has become increasingly expected that young people will go onto higher education, and the associated cost of it does not seem to be deterring applicants: in 2015, 592,290 people applied to university, almost 10,000 more than the previous record, set in 2011, just before the rise in tuition fees; UCAS submissions by 18 year olds are now at their highest ever levels.
However it could be argued that you stand a better chance at finding employment via vocational training, rather than standard degrees, especially as more and more university graduates enter the job market, all competing for the same jobs.
It's also worth noting that through Degree Apprenticeships it is now possible to gain structured vocational training alongside a degree (as well as on many school leaver programmes), as well as a salary, so the idea that the two routes are mutually exclusive needs to be revisited.
Standard degrees do offer great benefits, some of which vocational training either cannot offer, or will take longer to achieve. The latest Office of National Statistics report comparing graduates to non-graduates found that graduates were more likely to be employed than those who left education with qualifications of a lower standard, and shown that graduate starting salaries at the UK's leading graduate employers is, on average, a whopping £29,000. A quarter of top graduate programmes pay new recruits more than £35,000. Obviously this isn't the case for everyone, but these are positions only available to university graduates, not those who have taken vocational courses.
However, none of this is guaranteed simply by taking a degree: in 2015 it was revealed that a third of working graduates had taken jobs as cleaners, office juniors and road sweepers six months after leaving university. Over 60,000 students were in "non-professional" roles, working in areas such as administration and secretarial, skilled trades, service and caring industries and sales and customer service.
The new data also showed that almost 16,730 graduates were out of work six months after leaving university.
There is also a financial risk involved in taking a degree: most full-time students need a tuition fee loan, which covers the full cost of the tuition fee. Depending on where and what is being studied, this total can vary, but a typical student on a three-year course outside of London will to graduate with around £35,000 - £40,000 of student loan. This loan accrues interest; in England, for example this is 5.5%. After graduation, yearly repayments are set at 9% of whatever is earned above £21,000, regardless of the total loan amount.
For example, if a graduate earns below £21,000 they won't have to pay back anything; and if they earn £25,000 a year they will repay £360 per year, £30 per month. This is the same however much was borrowed.
If a graduate earns £30,000 a year they will repay £804 per year, £67 per month. Again, this is the same however much was borrowed.
Vocational training on the other hand, does not come with the costs attached to a degree, and has its own set of advantages and disadvantages. It can also form a part of a programme that also includes academic or professional elements, as in the case of school leaver programmes and Degree Apprenticeships – meaning you do not necessarily have to forgo one for the other. In many cases vocational training is fully paid, depending on the programme, in stark contrast to university, which is famously expensive.
Often vocational training takes part in the work place, arming students with the ability to apply new knowledge to real-life situations straight away, as well as learning interpersonal skills through working in a team with colleagues. Vocational training is also designed to meet the specific needs of employers and job sectors. This means that students develop the skills and knowledge that employers want – increasing their employability and likelihood of finding a job after completing their studies.
Vocational courses can be assessed in a variety of ways, rather than the more traditional essay and exam method favoured by academic courses like A-levels and degrees, this can be advantageous to people who prefer to be assessed differently and demonstrate their skills in other ways.
Studying for a vocational qualification can help people decide whether a particular job or job sector is actually right for them.
The options for vocational study are much more varied than in the past: they are no longer just for people who want to pursue careers in construction, plumbing and hairdressing, for example, aspiring graphic designers, IT specialists and music producers are just as likely to find a course that will help them towards their dream job.
However, for some people university is a rite of passage, a unique bridge between childhood and adulthood, not just a way to gain a qualification. Living in halls, intense academic study alongside forming new friendships (that often last the rest of their lives), writing a dissertation, attending inspiring lectures, are all things that many people want to experience, and an academic route is only way to do it, in spite of the costs and other great options available.
Only you can decide which option – vocational training or a degree – is the right path for you.
More articles like this