Degree or a school leaver programme?
Emma Finamore
Last updated 09 Jan 2020
We take a look at both pathways so you can decide whether a degree or a school leaver programme is best for you.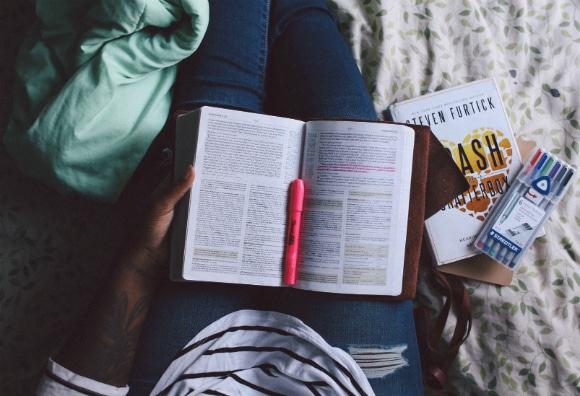 Both degrees and school leaver programmes offer great opportunities to school leavers, and both come with their own unique set of advantages (as well as a few disadvantages).
Firstly, the cost of the two is totally different: university students must pay a high price for their courses (as well as often living away from home for the first time, paying rent and bills); on the other hand, those on school leaver programmes are paid a salary for their work and training (a professional qualification or a degree), often incurring no costs at all.
Most full-time students need a tuition fee loan, which covers the full cost of the tuition fee. Depending on where and what is being studied, this total can vary, but a typical student on a three-year course outside of London will to graduate with around £35,000 - £40,000 of student loan. This loan accrues interest; in England, for example this is 5.5%. After graduation, yearly repayments are set at 9% of whatever is earned above £21,000, regardless of the total loan amount.
For example, if a graduate earns below £21,000 they won't have to pay back anything; and if they earn £25,000 a year they will repay £360 per year, £30 per month. This is the same however much was borrowed. If a graduate earns £30,000 a year they will repay £804 per year, £67 per month. Again, this is the same however much was borrowed.
School leaver programmes, on the other hand, offer paid work and foot the bill for whatever qualification is part of the scheme. If you do a school leaver programme, however, you will get a degree or professional qualification without tuition fees at all, or with a sizeable reduction – most but not all companies pay the entirety of your tuition fees, but you will at least get a sizeable chunk paid for as part of a scholarship. Your student debt will therefore be either non-existent or very small in comparison to that of the average university graduate.
What's more, the majority of companies that offer school leaver programmes pay their school leavers very well: some offer over £23,000 a year.
Degrees and school leaver programmes also offer different career prospects. Even though graduate jobs can offer high salaries, there are many people competing for them, and you will have delayed your start on the career ladder by about three or four years (the amount of time it takes you to complete your degree and find a job). Graduates are struggling at the moment as more and more people go to university but the number of jobs doesn't increase: in 2015 it was revealed that a third of working graduates had taken jobs as cleaners, office juniors and road sweepers six months after leaving university.
Over 60,000 students were in "non-professional" roles, working in areas such as administration and secretarial, skilled trades, service and caring industries and sales and customer service.
The new data also showed that almost 16,730 graduates were out of work six months after leaving university.
Those completing school leaver programmes, however, start on the career ladder much earlier than graduates; at just 18 years old if they begin a programme straight after A-levels. If you take a school leaver programme, you will develop skills and learn about your industry, but simultaneously gain incredibly valuable on-the-job experience and establish yourself within the organisation much earlier.
By the end of your school leaver programme, you will most likely have the same level of education as the graduate trainees who join the firm, but you will have an advantage over them in terms of experience. This will be beneficial when it comes to progressing up the career ladder, and many companies offer guaranteed full-time jobs on completion of a school leaver programme.
Your options will differ depending on whether you choose a degree or a school leaver programme: if you decide to apply to university, you will have the luxury of choosing from hundreds of universities and thousands of courses; school leaver programmes, however, are fairly restrictive when it comes to choosing courses and universities. Indeed, most school leaver programmes only allow trainees a choice of two or three universities.
Furthermore, you will be required to study a vocational degree which is relevant to your school leaver programme, rather than having the total freedom to apply to any university course if you do a standard degree (assuming you have the right A-levels). If you fancy studying art history, for instance, you won't get the chance to do so as part of a school leaver programme.
What's more, since school leaver programmes are fairly new, these schemes are only available in a small number of sectors at the moment, such as accounting, finance, retail, engineering and construction.
The best way to decide between a standard degree or a school leaver programme is to figure out your own personal long-term priorities, and go with the option that best serves them.
Image courtesy of Jazmin Quaynor
More articles like this