Should I go to college?
Emma Finamore
30 Sep 2016
A helpful breakdown of further education colleges and their advantages and disadvantages, for all school leavers asking themselves: Should I go to college?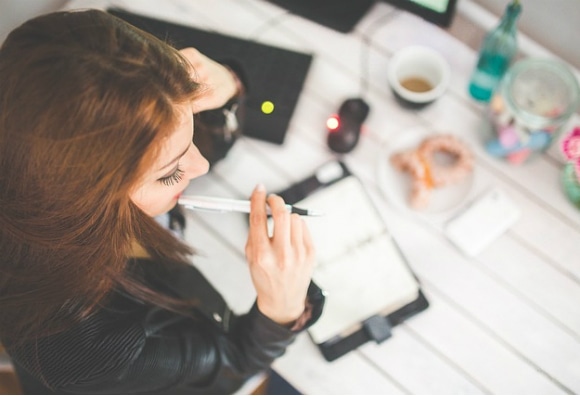 If you're asking yourself, "Should I go to college?" then let us help: it depends on what you want to study, how you want to study, and the environment in which you want to study.
FE college (further education college), as opposed to school or university, provides technical and professional education and training for young people, as well as adults; they prepare students with valuable skills for the workplace. Last year there were more young adults in FE college than in university: 2.9 million compared with 2.4 million.
College courses range from basic English and maths programmes to Higher National Diplomas (HNDs) – they offer a much wider range of courses than sixth form colleges or schools. Most colleges do offer A-levels, the same as sixth form colleges and schools, but also have a huge number of other qualifications available in different subjects and at different levels: NVQs, BTECs, Foundation degrees, HND/HNC courses.
So if you are looking for something different to the standard academic courses, like A-levels or university courses, college might be the best option for you. Not all colleges, however, will offer the same variety of subjects and courses, so it's very important to check carefully what is available locally.
As well as the range of courses and subjects on offer in comparison to school, FE college is a totally different working environment: you are expected to be responsible and take control of your own time-management, which can be great for those craving more independence.
One of the first differences between school and college you will notice is your timetable – at FE colleges you are more likely to have a less packed-out timetable. There could be several hours between lessons/lectures; you might not even have to attend at all for a full day; or if you are there all day it might start at 8.30am and not finish until 5pm.
At FE college it's also possible to study on a part-time basis, rather than take a full-time course. Depending on the college and how courses are organised, you might be able to combine a full-time course with something part time.
For example, attending Monday to Friday studying a BTEC National, together with a GCSE re-sit one evening per week.
The people are likely to be students from a wide range of ages, backgrounds and interests, compared with sixth form college or school – which is a great way to branch out and get experience working with different types of people.
The environment is also less formal: you're likely to be on first name terms with most of the staff, whatever their age, and it's unlikely there will be any dress code – definitely not a school uniform – which can be very appealing to some young people.
Many people say that FE colleges treat students 'more like adults' than is the case in a sixth form: if this is something that sounds appealing, maybe you should look at college as an option.
The way you'll be assessed is different too, and suits some people more than school: vocational courses (those taught at FE college) are assessed in a variety of ways, rather than the more traditional essay and exam method favoured by academic courses like A-levels and degrees, this can be advantageous to people who prefer to be assessed 'on the job' and demonstrate their skills in other ways.
As college courses are more hands-on, studying there can help people decide whether a particular job or job sector is actually right for them, in a more informed way than taking an A-level, for example.
The options for vocational study are also much more varied than in the past: going to college doesn't mean limiting yourself. They are no longer exclusively for people who want to pursue careers in construction, plumbing and hairdressing, for example – aspiring graphic designers, IT specialists and music producers are just as likely to find a course that will help them towards their dream job.
More articles like this